Guaranteed Energy Savings Contract
$407,288
Annual Guaranteed Energy and Operational Savings
Project Description
Performance Services was selected by Mokena School District 159 to implement a comprehensive HVAC renovation at Mokena Elementary School and energy upgrades at Mokena Jr. High School. The project improved not only the energy efficiency of the schools but also the learning environment of the classrooms.
Mokena Elementary had a complex mix of electric and gas heating, which proved to be challenging to renovate since it lacked uniformity. Cooling was provided by packaged classroom units that were inefficient and did not contribute to an optimal learning environment for students and staff. A new central plant was installed with high-efficiency boilers and chillers to heat and cool the whole building. New Vertical Classroom Unit Vents were installed in the 1st, 2nd, and 3rd-grade wings. A new comprehensive vendor-independent control system was installed at Mokena Jr. High School and Elementary, which will help maintenance troubleshoot issues.
PROJECT HIGHLIGHTS
Mokena Elementary School
New dual temp central plant
New high efficiency 3.5 MMBtu condensing boilers
330-ton high-efficiency chiller
Installed 31 new vertical classroom unit vents
New fan-powered relief system with new unit vents
Replaced the existing ceiling grid
Upgraded the vendor-independent controls system
Optimal learning environment guarantee in classrooms with new Unit Vents
Mokena Jr. High School
Replaced pneumatic controls with Tridium vendor-neutral protocol controls
Installed Air handling unit upgrades to east and west gym AHUs
Added cooling to the east and west gyms
General Manager - Il
Resource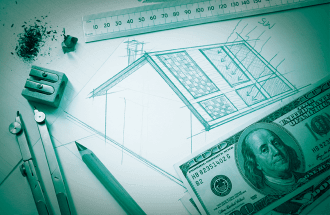 Solar PV systems can reduce electric utility costs for decades. Thankfully, there are a number of financing options for owners.
Resource
Do you ever end a construction project feeling unsatisfied? It's time to consider the higher expectations of performance contracting with Performance Services.