Sustainable Campuses
Today's colleges and universities are experiencing challenging times. Budgets need to work hard. Student acquisition and retention are critical. Students expect engaging learning and living environments, including campus leadership and internship opportunities. Faculty members expect comfortable teaching spaces. Administrative and facilities teams are under pressure to do more with less and need effective practices in an ever-changing and complex environment. We provide an integrated approach to solve facility issues and save energy and operating costs.
LEARN MORE ABOUT US


Arkansas Tech University
"Arkansas Tech University selected Performance Services to implement a campus-wide energy savings project and Energy Leadership program utilizing the Arkansas Energy Performance Contracting (AEPC) Program."
Arkansas Tech University
Related Project


Huntington University
"Performance Services had been working with the University since the summer of 2015 in order to evaluate the University's buildings and energy efficiency needs. In February 2016, the Huntington University Board of Trustees approved the implementation of a campus energy conservation project. The campus energy project included HVAC and lighting upgrades at Habecker Dining Commons, Livingston Residence Hall, Meadows Residence Hall, Miller Residence Hall, Loew-Brenn Hall, Merillat Center for the Arts, Merillat Complex-Fieldhouse and Platt Arena, and the Science Hall."
Huntington University
Related Project


University of Arkansas at Pine Bluff
"We are thrilled to be working with Performance Services to make significant strides to improve our energy infrastructure. These upgrades will benefit everyone in the Golden Lion community."
Dr. Laurence B. Alexander
Chancellor
Related Project


Purdue University Fort Wayne
"Your team has been among the best that I have had the pleasure to work with. I was extremely impressed with their problem-solving abilities and especially their communication skills. When a problem arose, they listened to us and worked through our concerns to arrive at a timely and satisfactory solution. They overcame many existing issues, as well as uncovered and solved several complicated controls engineering problems, some of which had been ongoing for several years. This is not the way all projects work and this has been so refreshing."
Gregory Justice
Assistant Director of Facilities, Planning, Construction, and Sustainability
Related Project
HIGHER EDUCATION APPROACH
An integrated approach
Finding new ways to deliver value is at the heart of innovation. Our approach to higher education aligns with needs and priorities, and we invest time to gain an understanding before recommending a project. In some situations where the college or university is clear on its direction and specific needs, we may move directly to a design-build or energy savings performance investment grade audit after selection.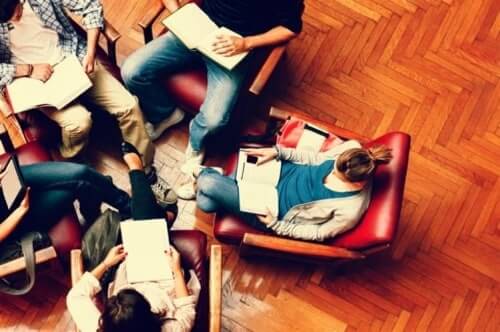 Frequently Asked Questions
What are the characteristics of a successful energy master plan?
What is Four-Season Optimization?
HIGHER EDUCATION EXPERTISE
Successfully Supporting Universities and Colleges
We specialize in facility assessments, energy master plans and campus building renovations that meet exacting standards of operating performance.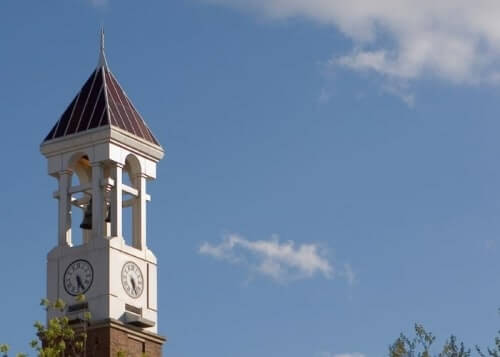 Laboratory Environments

Research is at the core of university life and demands the best research environments. Laboratory design represents the most challenging category of building and environmental projects on campus. Each specialized laboratory and clean room space has to protect the integrity of the research. Even more crucial, it has to assure the safety of the researchers. Our engineers create effective lab solutions that can meet the needs of researchers.

Sustainable & Renewable Energy

Sustainable energy programs have become a mainstream focus for many higher education institutions. And increasing numbers of prospective students are including campus sustainability credentials as a factor in their choice of where to study. We help higher education customers better understand and evaluate renewable energy options in pursuit of reducing their carbon footprint. Renewable energy options include solar power solutions, geothermal technology and heat recovery systems.

Impact Action Plans

For colleges and universities, an facility assessment represents a comprehensive strategy for identifying current and future needs. A roadmap creates an organizational framework that provides direction to identify, implement and measure operating costs and capital improvements. We work collaboratively to produce action plans that provide significant operating savings.
Frequently Asked Questions
What are the characteristics of a successful energy master plan?
What should be considered when developing an energy strategy?
What is the key difference of an ENERGY STAR certified building and a LEED certified building?
HIGHER EDUCATION BENEFITS
Outcome-focused benefits
Achieving desired outcomes in higher education is not a matter of chance.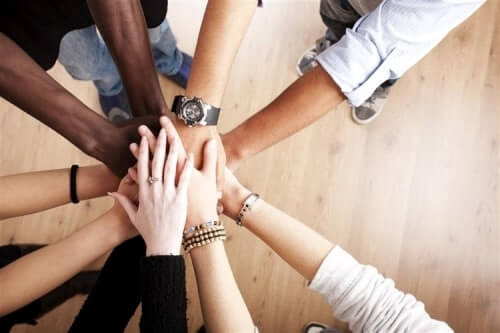 Laboratory Performance

Our higher education customers need a partner who understands the operational requirements of mission-critical, precise environments like state-of-the-art laboratories. We know that performance delivery, even at the cutting edge, can be achieved alongside flexibility, energy efficiency and sustainable performance. We ensure it is the very best instrument achievable.

Energy Efficient Campuses

When confronted by aged equipment, escalating maintenance costs and rising energy bills, universities and colleges find that energy efficiency is a major part of a sustainable solution. Performance Services works with our higher education customers to plan and execute strategies designed to improve energy efficiency over the long term and then guarantee performance outcomes.

Student Engagement

Our Energy Leadership program is behavior-based and designed to engage students directly and provide learning opportunities that contribute to the on-campus student experience.
Frequently Asked Questions
What are the benefits of a combined heat and power (CHP) system?
What are the characteristics of a successful energy master plan?
What factors are considered for laboratory environments?