The first step in any infrastructure-focused renovation project is to conduct a preliminary facility condition and energy assessment. This crucial first stage yields a "state of buildings" report that evaluates how facilities are currently operating, identifies potential issues and provides a blueprint for future improvements.
School districts seeking master planning and educational programming consultancy may consider a thorough, programmatic facilities study. Our planning team can examine educational needs, growth capacity, current infrastructure, learning environment, safety, accessibility, curricular enhancement, technology, community areas, site traffic flow, and space needs for special education offerings and provide recommendations. Learn more about our educational planning process and team.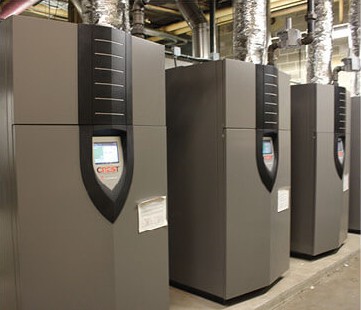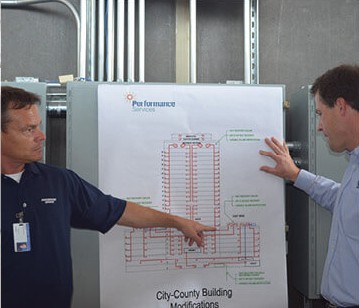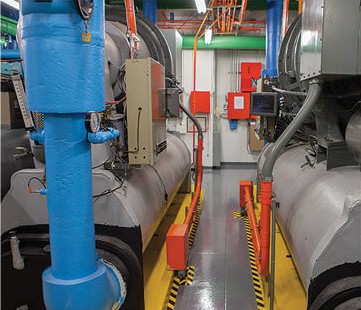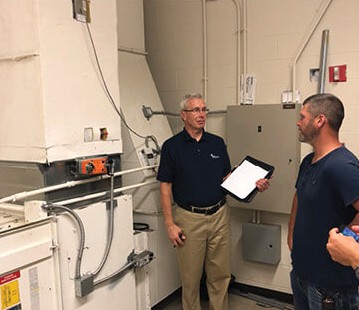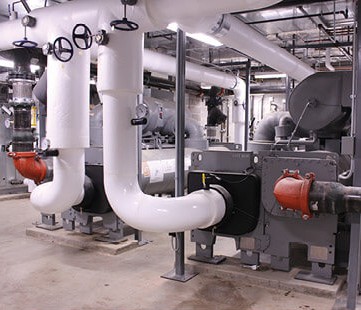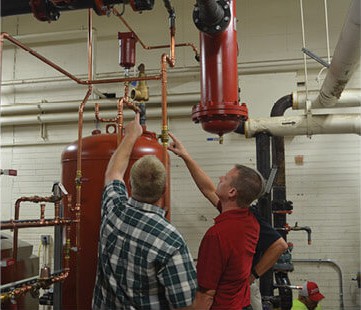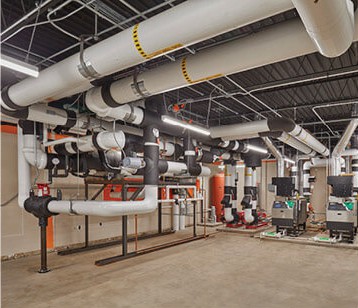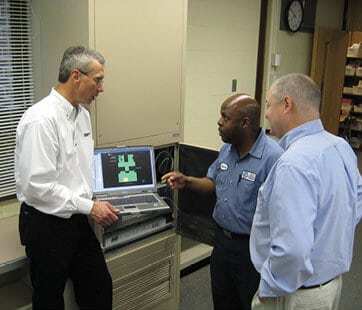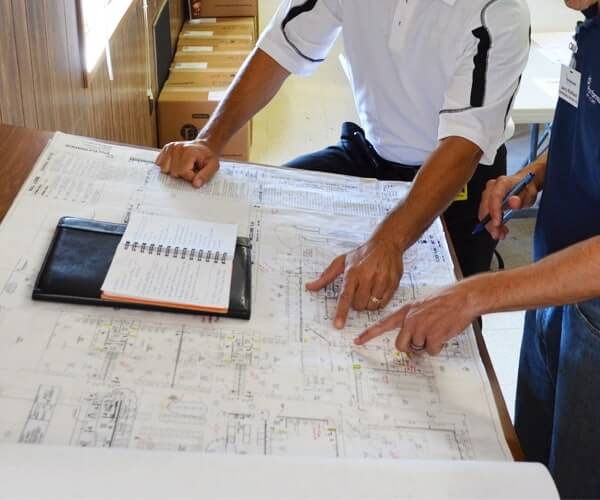 Why Choose Performance Services?
Performance Services has served public owners for decades and has delivered hundreds of successful building projects ranging from $1 million to more than $100 million—all of which began with a facility study. We provide integrated services and rely on an in-house team of talented and experienced educational planners, architects, and engineers.
Our Approach
A Facility Study often takes about 8-12 weeks. During that process, our architect and engineer thoroughly review buildings, considering client priorities. Our team will walk the buildings, document their findings, and provide a detailed assessment report, including:
Building envelope assessment
Prioritized equipment replacement
Opportunities for energy savings
Actionable steps for improving air quality
Recommendations for long-term planning
Our facilities' study process can be broken down into three crucial steps:
01

Obtain and analyze current energy and operating costs.
Survey interior energy use, including water conservation measures.
Measure existing building conditions and equipment performance (amperages, voltages, temperatures, CO2 levels, foot candles, and flue gas efficiency).

02

2

INTERVIEW STAKEHOLDERS AND SURVEY BUILDINGS

Record nameplate data and evaluate equipment conditions and operating schedules.
Conduct site visits, including after hours, to verify equipment operation, setbacks, shutdowns, etc.
Interview building occupants as appropriate to help identify building operation schedules.
This information is used to determine how energy is being used, where energy can be saved, and current issues with the learning environment.

03

3

IDENTIFY NEEDS, SOLUTIONS, AND BENEFITS

Develop energy and operational cost savings for each improvement based on the situation and benefits of implementing proposed solutions.
The Value of a Facility Assessment
Once the facility assessment is completed, our clients have a thorough roadmap for planning their renovation projects. If they choose to proceed with a project, Performance Services'  integrated team can help complete the project from start to finish. We provide integrated design and construction services and have an in-house team of designers, preconstruction, estimators, and construction experts that focus on education and municipal projects. We will work with your team to design and deliver a project to maximize savings within your budget goals. Learn more about our unique value. 
What Our Clients Are Saying

We feel that Performance Services just had a better approach to the facility study process which sets them apart. We were impressed with the input Performance Services gave us from the planning phase all the way throughout the project because we did not experience that with other companies. Performance Services made us part of the solution. We have done numerous projects with Performance Services that really turned out well, and we did not have surprise costs.
Rick Fechter
DIRECTOR OF FACILITIES, SCHOOL DISTRICT OF MENOMONEE FALLS
Ready to get started? Contact us below for a no-obligation facility assessment!