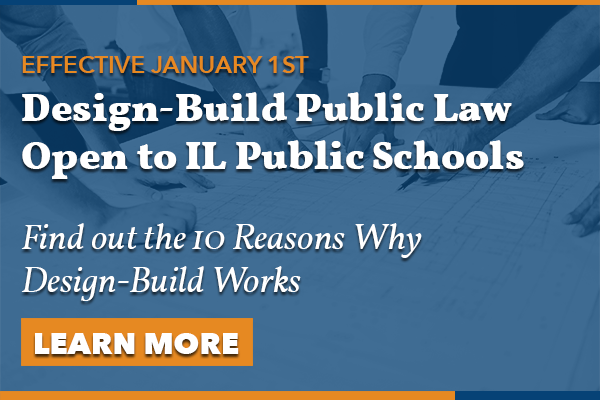 Now is the time to evaluate your capital improvement needs and priorities.
Get started with a facility study. We are experts in planning, design, and construction and beyond completion with performance assurance. Our team of experts can identify cost-saving facility improvements to make the most of your facilities budget.
We have implemented hundreds of millions of work at K-12 facilities in Illinois–more than any other qualified energy savings provider. Work with the market leader for Guaranteed Energy Savings Projects. Now, with design-build legislation effective January 1, 2024, we look forward to providing design-led, design-build services to your District. 
Before we Build Anything, We Build Relationships
A total focus on client priorities and needs is the key to our mutual success. At Performance Services, we dedicate time to know owner aspirations and challenges. Only then do we put forward design solutions. Our team brings an integrated approach including engineered design, project management, building automation controls, and performance assurance. We value long-term relationships and are in the for the long haul.
Deferred Maintenance Solutions
Deferred Maintenance Solutions
We work with owners to find solutions to challenging problems. Every project starts with the end in mind, with the owner's desired outcome guiding our planning and work. We know high-performing buildings are more cost-effective to operate over time, so that's our focus provided with performance guarantees. With our integrated approach, there are no gaps between planning, design, and construction, so the outcome is predictable. We'll cross the finish line together, knowing you're getting exactly what you want and need from your project.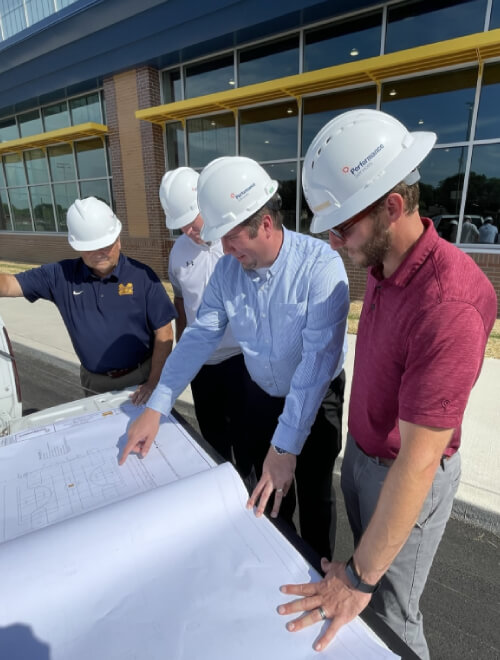 How We Deliver
01

EFFECTIVE PROCESS

Our integrated design and construction process includes a holistic needs assessment, detailed programming, architecture, engineering, open-book pricing, owner-preferred subcontractors, a 'no change orders' guarantee, and singular accountability for results.

02

QUALITY RESULTS

Illinois clients can expect these results when working with Performance Services, including on-time delivery, optimal environments, and performance guarantees.

03

100% CLIENT SATISFACTION

Performance Services has built a reputation on an unwavering commitment to serving our clients. Our team strives for client satisfaction on a daily basis. From the first owner meeting to the completion of the project and throughout the guarantee, we stand behind our work and with our clients.

04

SOLE ACCOUNTABILITY

Performance Services believes in shaking hands, not pointing fingers. Unlike traditional approaches, where the client has to manage different contracts and contractors, all Performance Services projects have just one contract with the owner and we manage every aspect of the project. Our clients have total project control through just one touch point: Performance Services. Regardless of the issue raised, we will never point fingers or shift responsibility. We will work until the issue is resolved. That's how we do things.

"It is worth noting that with any good partnership, the quality of the people who work with you is vital. From the sales team to the engineers to the project management staff, Performance Services has a team of quality individuals who are knowledgeable and professional."
William R. Farley, Assistant Superintendent for Business Services
Community Unit School District 200, Wheaton, IL
Illinois Team
Our Illinois Team brings years of experience to offer perspective and create maximum value based on your needs.