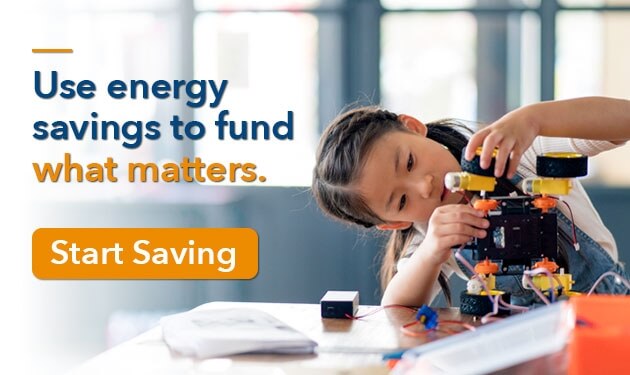 A Better Way to Build
Our approach begins with your end goal in mind: a high-performing building and a safe and optimal learning environment. Michigan school districts want to make the most of their bond elections. A bond election campaign can be an involved process. Our team supports schools by bringing community engagement services to your district to create maximum value based on your district's specific facility needs. Our services are designed and delivered with real performance guarantees.
We Measure Twice And Cut Once.
Our integrated planning, design, and construction process include a built-in system of checks and balances so there are no gaps between design and construction. When we ask for a bid from a sub-contractor, we provide full visibility to their response. We team with your preferred local architects and contractors to make sure your expectations are met during construction and after the project is complete. Your project is delivered faster because of our integrated design and delivery approach, which includes a No Change Orders Guarantee, performance guarantees, and a steadfast commitment to 100% client satisfaction.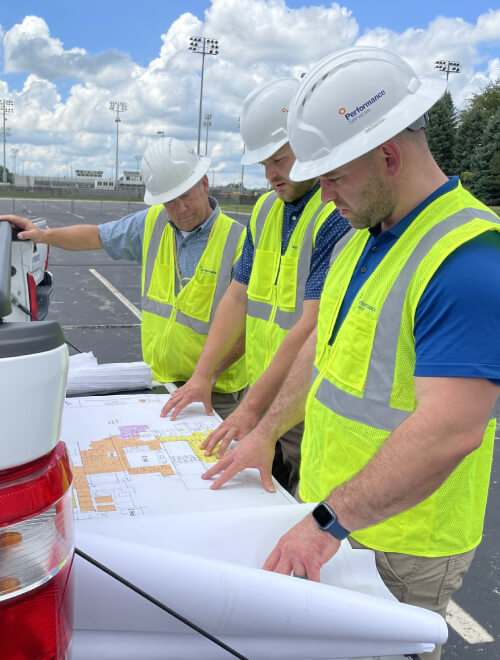 Bond Election Services
Our work begins with your vision for the future and continues with integrated planning, design, and construction with sole accountability for results.
01

OWNER RISK IS INHERENTLY DIFFERENT

Performance Services takes sole accountability for both design and construction to help you avoid a situation in which the designer and constructor are blaming each other for costs or time frame. We provide a 'no change orders' guarantee on all projects.

02

PRE-BOND ELECTION NEEDS ASSESSMENT

We'll work with you to determine the best approach for community engagement. We will create a clear roadmap to help you achieve your facility goals.

03

MASTER FACILITY PLANNING

Our education planning, programming, and facility assessment experts have decades of experience assessing public school facilities and provide comprehensive planning based on demographics, building assessments, challenges, and priorities of your school district.

04

INTEGRATED DESIGN AND DELIVERY

We take sole responsibility for your successful school renovation and new construction. This includes architectural design, engineering, and general construction services. The benefits of our approach include one contract, transparent open-book pricing, a no-change orders guarantee, expedited project timelines, and performance guarantees. Your risk is lower with this approach to renovating and building Michigan schools.

05

OPTIMAL LEARNING ENVIRONMENTS

The learning environment must be a top priority for every construction project. Performance Services specializes in high-performing buildings, and we have high standards for thermal comfort, humidity, air quality, and lighting.

06

HIGH-PERFORMING BUILDING GUARANTEE

Every project comes with our commitment to 100% client satisfaction. Unlike architects or general construction companies, Performance Services can provide a performance guarantee that includes standards for energy efficiency and the learning environment.

"We are thrilled to be recognized with the Governor's Award. This project has helped us move toward 'greener' and more efficient buildings, and it is being financed through energy savings at no cost to taxpayers. This will benefit Michigan City Area Schools and our community for years to come."
DR. BARBARA EASON-WATKINS
Michigan City Area Schools
Michigan Team
Our Michigan Team brings years of experience to offer perspective and create maximum value based on your needs.