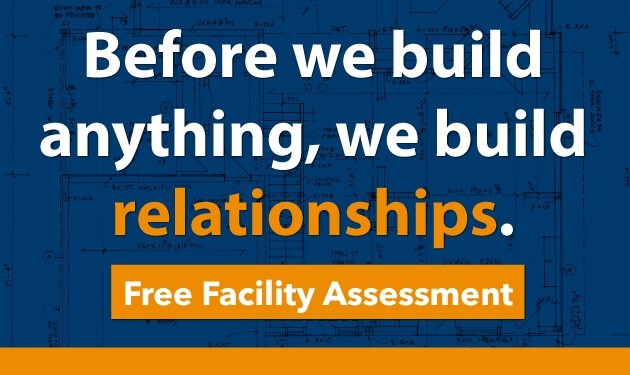 Integrated Design and Construction for K-12 and Cities and Towns
North Carolina schools and communities want the best outcomes on their projects, and at Performance Services, we are dedicated to making that happen. We focus our time and attention on getting to know an owner's unique needs, priorities, and challenges. Only then do we put forward design solutions to provide high-performing buildings and energy-efficient smart utilities. With our design-build services, we provide sole accountability for design, project management, construction, and performance assurance. We believe this approach leads to high-quality, cost-effective, and timely outcomes for our clients. Our projects are delivered with real performance guarantees.
Turnkey Infrastructure Solutions
We work with clients to find solutions to real problems. Each project starts with the end in mind, with the owner's desired outcome guiding our work. We know high-performing buildings and water systems are more cost-effective to operate over time, so that's our focus. Utilizing a design-build approach, Performance Services is unique in providing speed of delivery and performance guarantees on every project.
K-12 Schools
Cities and Towns
K-12 Schools
We work with schools to design and renovate buildings while improving the learning environment for students. With hundreds of school clients and long-term relationships built on successful building projects, we do not make a claim lightly that we know schools. As a design-builder, our team of in-house architects and engineers help schools utilize ESSER funding to:
Design and build/renovate school facilities
Renovate, modernize, and expand historic districts
Complete indoor air quality solutions
Upgrade HVAC systems
Optimize building controls
Install solar arrays to offset energy costs
Achieve the ENERGY STAR label
Cities and Towns
Performance Services helps cities and towns replace old mechanical systems with smart water meters from top manufacturers and connect them to a powerful advanced metering infrastructure (AMI) network. This technology creates smart utilities that can provide better service to clients, including the ability to:
Bill accurately with precise meter readings
Reduce unbilled water each year
Detect leaks in a water system
Activate auto water shut-off in dangerous weather conditions
Gather daily water consumption data with pinpoint accuracy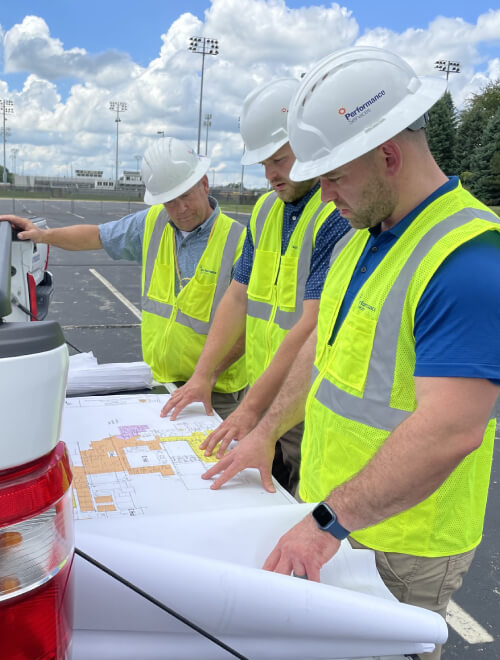 Outcome-Focused Benefits
With integrated planning, design, and construction, Performance Services provides sole accountability for results. This also means we can provide higher-quality and more timely outcomes. Here's how we can provide your next construction project with more value:

"We reached all of our goals and then some. Our end product was better than what we originally designed. The design-build process gave us the opportunity to make modifications without change orders. We received everything that was promised and were able to go back and get upgrades."
DR. DAVID HOFFERT
Warsaw Community Schools
North Carolina Team
Our North Carolina Team brings expertise and years of experience to create maximum value based on your needs.