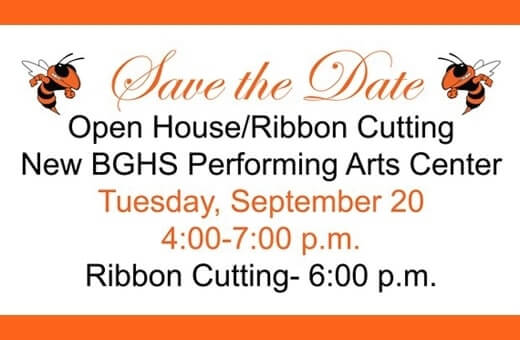 Tuesday, September 20, 2016 | 4:00 – 7:00 p.m.
Ribbon Cutting at 6:00 p.m.
Performance Services recently designed high-performance educational spaces for the band, choir, and drama programs of Beech Grove High School. Working diligently throughout the summer, Performance Services has completed the work on time for use this 2016-2017 school year.
Please join us on September 20 to cut the ceremonial ribbon on this wonderful new learning spaces for Beech Grove's Performing Arts Program.