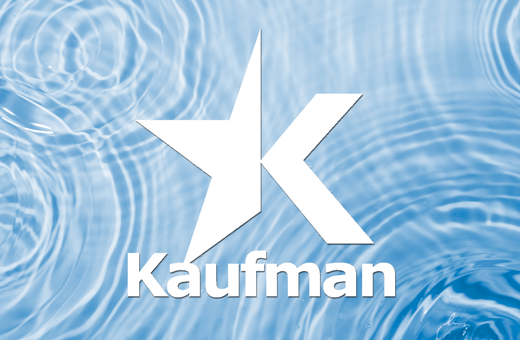 Kaufman, TX. The City of Kaufman is moving forward with a project to modernize the City's aging water service infrastructure. The $2.6 million project will replace 2,885 of their existing meters with new "smart" water meters and connect them to an Advanced Metering Infrastructure (AMI). This 21st-century technology will significantly improve operational efficiencies and allow residential clients to access their water usage data in near real-time. Additionally, the project includes meter box and lid replacements for nearly all of the City's meters.
According to Mayor Jeff Jordan, "The installation of new automated water meters is another step the City is taking to replace and upgrade aging infrastructure. This will result in more efficient and enhanced service to our residents and businesses."
In August, the City selected Performance Services, Inc. to implement the AMI system to more accurately track water usage and increase its utility efficiency. The project, which begins this spring, will replace the City's old, mechanical water meters with new smart meters to accurately track water usage and reduce manual work processes. After installation of the new meters and AMI system, water usage can be monitored and reported instantaneously in near real-time, allowing the City to provide clients with more proactive client service. For example, one of the new system's features will allow for monitoring of potential water leaks by setting up client notifications when water usage exceeds certain thresholds.
The City of Kaufman will finance the project with an Energy Savings Performance Contract (ESPC), allowable under Texas Local Government Code 302. The ESPC contract enables public entities to pay for efficiency improvements within their existing operating budget without raising taxes. Savings are generated from the installation of new, modern, and efficient technology and equipment. This self-funding project guarantees a minimum of $163,461 in annual benefit for the City throughout the 20-year contract period.
The project will utilize Master Meter, a global water-meter manufacturer that features solid-state ultrasonic meter technology. The meters will be connected to Master Meter's Allegro AMI communication network. The network will capture meter data, such as the gallons used per hour, reverse-flow indication, and other operating data not typically available from traditional mechanical meters and registers.
Once the AMI network is online, clients will have access to Master Meter's My Water Advisor client portal. This app can be downloaded from the Apple App Store or Google Play and provides residents with real-time visibility into their water usage. It will allow clients to view, manage, and track their water usage. More information about accessing the new client portal will be provided to clients during project implementation.
Project communication will include a postcard mailer to all client residences/businesses and a door tag placed once the meter is installed. The installation of the new meters will begin this spring and conclude in winter 2022. More information about the project can be found at https://www.kaufmantx.org/2289/Water-Meter-Replacement-Project.