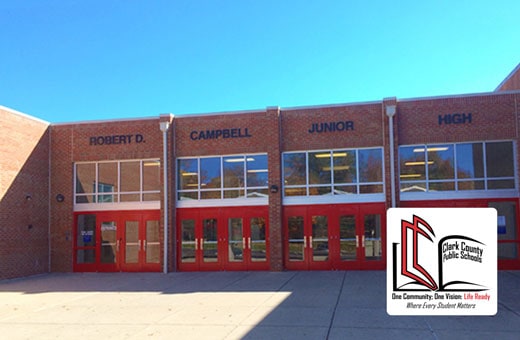 Winchester, KY. A major energy efficiency initiative at Clark County Public Schools (CCPS) resulted in $245,990 in annual energy savings during the second year of operation, exceeding the savings by 24.1%. Completed in December 2018 by the accredited energy service company Performance Services, Inc. (PSI), the effort was originally projected to save the district $198,242 annually after project completion.
The two-phase project, which began in 2016, included district-wide lighting and water conservation upgrades, a new digital control system, weatherization enhancements, and the replacement of existing HVAC units with chilled beam technology. These upgrades reduced district-wide energy intensity by 27.1% and achieved nearly $490,000 in energy savings during its first two years of operation.
"This project has created tremendous energy savings and the ability to provide 100% fresh air to our buildings for added safety and comfort for our students and staff—especially during COVID19.  Performance Services has worked closely with our staff to ensure our complete understanding of control system capabilities to benefit our District. We look forward to a continued partnership to bring additional savings and cutting-edge technologies to our school district," said Paul Christy, superintendent.
CCPS has since gained recognition for having one of the first buildings to implement smart, plug-and-play controllable chilled beam pump modules. Chilled beam systems are 100% outside air systems delivering fresh air while continuously exhausting air from the space resulting in improved comfort and indoor air quality while saving $33,000 annually compared to the previous unit ventilator system. The chilled beam design also enabled 100% reuse of the district's existing two-pipe infrastructure.
Clark County Public Schools is located in central Kentucky and serves approximately 5,400 students. Additional information may be obtained at http://www2.clarkschools.net.
Performance Services, Inc., has served the learning environment and energy efficiency needs of public schools since 1998. The company is a leading qualified provider of guaranteed energy savings contracts and specializes in major renovations, new building construction, solar power, and Energy Leadership programs for K-12 schools and municipalities. Performance Services' local office is located in Lexington, KY.