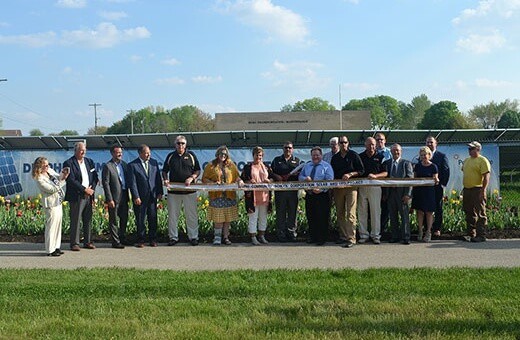 Delphi, IN. Delphi Community School Corporation celebrated the completion of their renewable energy project with a ribbon-cutting ceremony on Monday, May 14, 2018, prior to the evening school board meeting. The District selected Performance Services in 2017 to implement a guaranteed energy savings project utilizing solar energy with Indiana's net metering benefits, and LED lighting upgrades.  The District will reduce overall electricity consumption saving a net cumulative $6.4 million over 30 years. Delphi installed two ground mount photovoltaic (PV) arrays at the Junior/Senior High School and Delphi Elementary that will generate a combined 1.69 megawatts-DC of clean, renewable energy and, including the LED lighting improvements, will offset an estimated 95% combined electrical usage at the two school buildings. The project is made possible due to Indiana net metering benefits for renewable systems and a guaranteed energy savings project with Performance Services, Inc. The net metering term will last 30 years per the interconnection agreement with Duke Energy complete in the fall of 2017.
In addition, a customized solar curriculum program developed by the National Energy Education Development (NEED) project and sponsored by Performance Services was implemented at Delphi for use in the classroom as a component of the project. The solar project will directly benefit students by engaging and teaching how their very own school's solar-generated system works.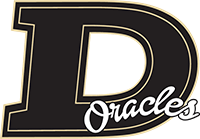 "With the addition of the Solar and LED projects, our PLTW and Science teachers within the District are provided with materials from the non-profit National Energy Education Development Project (NEED). These resources include hands-on lab experiments, curricula, and equipment."
Superintendent Delphi Community School corporation
The Solar for Schools guide is specific to the Delphi Community School Corporation solar system and made possible through a sponsorship provided by Performance Services to fund the solar curriculum program as part of the company's value proposition to Indiana schools and solar clients.