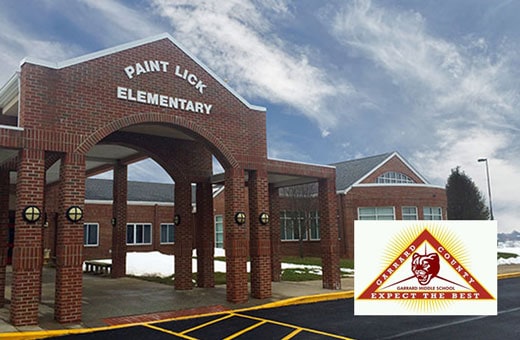 Lancaster, KY. A major energy efficiency initiative at Garrard County School facilities resulted in $148,980 in annual energy savings in the second year of operation, approximately 42.7% greater than originally projected. Completed in 2019 by energy service company Performance Services, Inc. (PSI), the effort was initially projected to save $104,372 each year after project completion.
Project upgrades included the installation of new heating, ventilation, and air-conditioning systems (HVAC) at the Garrard Education Center, as well as the installation of new high-efficiency boilers at the Middle School and Area Tech Center. Additionally, interior and exterior lighting was replaced with LED technology and water conservation measures were implemented throughout the district.
In total, eleven buildings were impacted by this project, reducing the school district's overall energy intensity by 35.4%. Equipment upgrades, coupled with optimal runtime scheduling contributed to the success of this project.
"The Garrard County Board of Education serves as a watchful agent of taxpayer money,'' said Superintendent Kevin Stull. "This project continues to provide significant financial benefits and shows the board's willingness to implement cost-saving projects to ensure that more resources reach the classrooms to meet our student needs.''
Garrard County Schools is a school district in central Kentucky serving approximately 2,645 students.
Performance Services, Inc., has served the learning environment and energy efficiency needs of public schools since 1998. The company is a leading qualified provider of guaranteed energy savings contracts and specializes in major renovations, new building construction, solar power and Energy Leadership programs for K-12 schools and municipalities. The local office is located in Lexington.