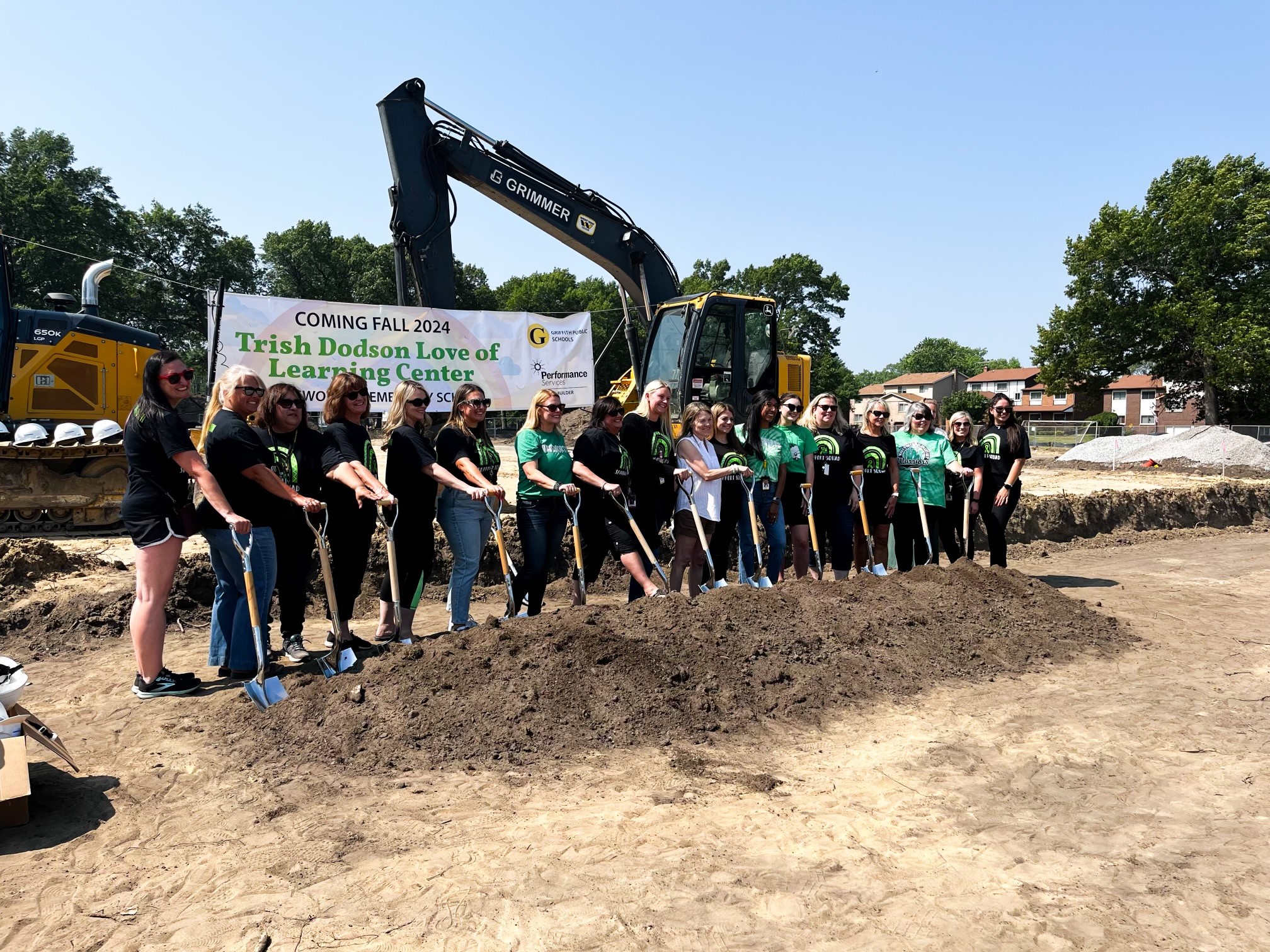 Griffith, IN. Griffith Public Schools turned the dirt to celebrate the start of construction at the new building addition to the Elsie Wadsworth Elementary School on Wednesday, June 21, 2023. The new building is named to honor Trish Dodson, a late Griffith elementary school teacher.
"Trish Dodson inspired generations of students in her tenure!! Her excitement and joy for learning captivated the Griffith Community," expressed Leah Dumezich, Superintendent.
The new two-story building addition will include 12 new Kindergarten and Early Learning classrooms. These classrooms will feature restrooms and shared workspaces with enhanced accessibility features. Classrooms, as well as the common spaces, will use color theory as wayfinding to help young learners navigate their environment, as well as provide vibrant and fun learning spaces. The building will feature a large two-story Innovation Space that can be used for education initiatives and professional development. This space features whimsical outdoor theming, tiered seating, private reading nooks, enhanced technology and A/V, and a two-story tube slide!
The PSI team, Griffith Public Schools, the Town of Griffith, and Public Safety stakeholders collaborated to develop a new site circulation pattern that will greatly improve student and staff safety and the efficiency of the student drop-off and pick-up process. This improvement will reduce the amount of traffic that can potentially back up onto the public roads. New parking spots are being added to support the new building and increase the parking available for community events at the school. Construction is expected to be complete by August 2024, in time for the new school year.