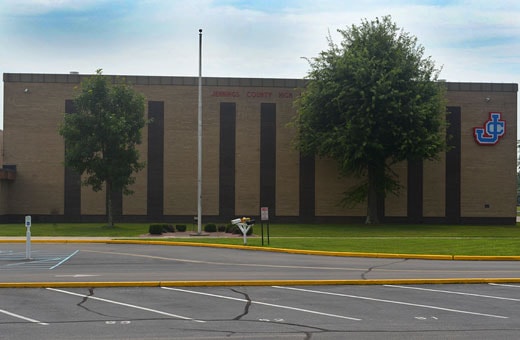 North Vernon, IN. A major energy efficiency initiative at Jennings County School Corporation (JCSC) facilities resulted in $166,454 in annual energy savings during the first year of operation, approximately 27.8% more than originally projected. Completed in September 2019 by Indiana-based energy service company Performance Services, Inc. (PSI), the effort was originally projected to save $130,253 in the first full year after project completion.
Jennings County School Corporation has worked with Performance Services since 2000 to reduce the energy consumption of their campus buildings. PSI has completed ten phases of work over the past two decades, resulting in approximately $1.8 million in cumulative energy savings, and $350,000 in annual cost avoidance through the company's behavioral-based Energy Leadership program.
The most recent phase of work included the district-wide replacement of existing lighting with LED technology and targeted equipment upgrades at Jennings County High School and Sand Creek Elementary.
"Saving money for our taxpayers and improving efficiency for our students and staff is a win-win for all of us.  JCSC is proud of the upgrades that have been added to our facilities and appreciate the work of our staff to ensure that we are operating as efficiently as possible," said Teresa Brown, Superintendent.  "We also appreciate our partnership with Performance Services and look forward to continuing this relationship in the future."
Jennings County Schools is comprised of eight school buildings and serves 4,400 students. Additional information may be obtained at http://www.jcsc.org/
Performance Services, Inc., has served the learning environment and energy efficiency needs of public schools since 1998. The company is a leading qualified provider of guaranteed energy savings contracts and design-build services, specializing in major renovations, new building construction, solar power, and Energy Leadership programs for K-12 schools and local governments. Headquarters is located in Indianapolis, Indiana.