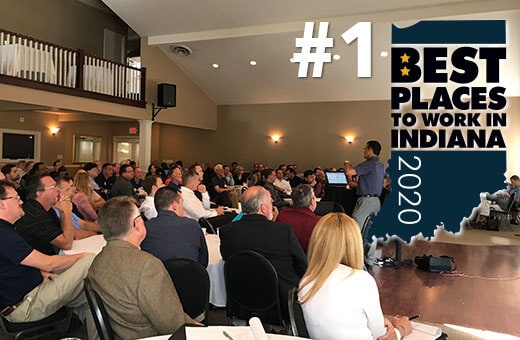 Indianapolis, IN. Performance Services is honored to be named #1 in the 2020 Best Places to Work in Indiana competition in the medium company category. Yesterday, the Indiana Chamber unveiled the rankings for the state's 125 Best Places to Work in a virtual event.
In order to participate in the 2020 Best Places to Work program, Performance Services received an in-depth evaluation identifying strengths and weaknesses according to our employees. The rankings of each company that participated were determined through employer reports and comprehensive employee surveys. The Best Companies Group, which handled the selection process, oversees similar programs in 27 other states. View the full press release from Indiana Chamber below or read the BizVoice magazine featuring our company and other 2020 winners.
"Our goal is to make sure that all of the benefits we provide to our staff and their families are valuable and meaningful," said Josh Drake, Director of HR & Talent Acquisition. "This competition allows us to see that our team is engaged, happy, and ready for more growth!"
If you are interested in learning more about Performance Services and joining our team, please visit our Careers Page.