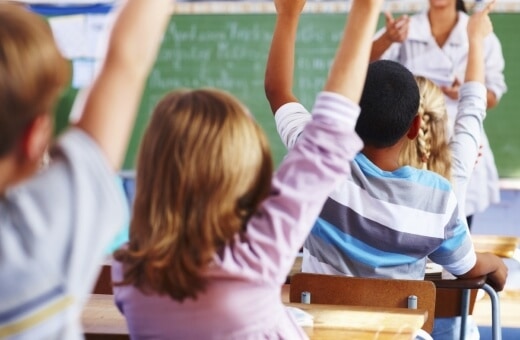 Shelby Eastern Schools received their first annual energy savings report at its regular board meeting on May 16, 2018, from Performance Services, Inc.  Shana Lopez, Performance Assurance Liaison with Performance Services presented the report. The School Board entered into a Guaranteed Energy Savings Contract with Performance Services for a Heating, Ventilation and Air Conditioning (HVAC) renovation at Morristown Jr./Sr. High School, Morristown Elementary, Waldron Jr./Sr. High School and Waldron Elementary. The project includes retro-commissioning of the control system, variable speed drives on the air handlers, lighting upgrades to gym and exterior lighting, installation of CO2 sensors to monitor indoor air, and modernization of the building automation software. A web-based digital controls workstation provides the District with the ability to remotely monitor and optimize classroom and facility temperatures. The project was completed in October 2016.
Utility bill costs at the District reduced by $247,581 for the calendar year 2017. Electric usage has been reduced by 1.9 million kilowatts (kWh) and natural gas usage reduced by 101,284 therms. The energy usage based on utility bills reduced by 47 percent overall when compared to usage before the energy project. In addition, 1,964 metric tons of greenhouse gas was eliminated to benefit the environment, an equivalent to the annual energy usage of 212 homes.
"It is our pleasure to have the opportunity to work with Shelby Eastern Schools and the facilities staff. Students and staff benefit from an improved learning environment and the District gains from lowered energy usage, utility cost savings and reduced carbon emissions," said Tim Thoman, President of Performance Services, an ENERGY STAR Partner.