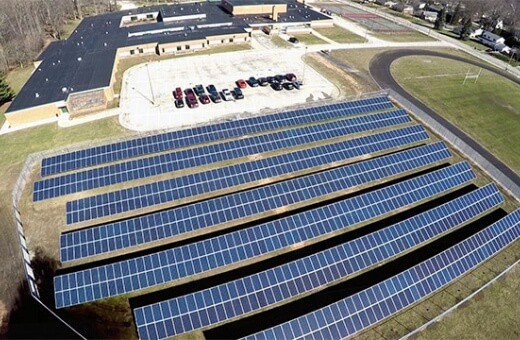 Michigan City, IN. Michigan City Area Schools will host a dedication ceremony on March 28th to celebrate the completion of a renewable energy project across the District. The project is distinguished as the largest for an Indiana school district and consists of ground-mount photovoltaic (PV) arrays and LED lighting upgrades at seven school property locations. The solar arrays will provide 2.83 megawatts (dc) of clean, renewable energy and, in combination with the LED lighting upgrades, will offset approximately 52 percent of combined electricity usage at seven District buildings with expected net energy savings of $23 million over 30 years. The project is made possible due to Indiana net metering benefits for renewable systems and a guaranteed energy savings project with Performance Services, Inc. The net metering term will last 30 years per the interconnection agreement with Northern Indiana Public Service Company (NIPSCO) executed on December 15, 2017. The solar array locations include Joy Elementary, Niemann Elementary, Pine Elementary, Barker Middle School, Krueger Middle School, Michigan City Area High School and the MCAS Administration Building. The ribbon cutting event is scheduled to take place at Krueger Middle School at 9 a.m.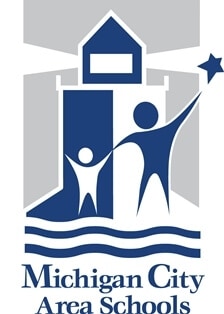 "This is a win-win project in so many ways. We're excited to move toward 'greener' and more efficient buildings, and we're very pleased that the project is being financed through energy savings, at no cost to taxpayers. This will benefit Michigan City Area Schools and our community for many years to come."
Michigan City Area Schools Superintendent
In addition, a customized solar curriculum program developed by the National Energy Education Development (NEED) project and sponsored by Performance Services is available to MCAS for use in the classrooms across the district. "This is an important extension of our value proposition for schools to provide high performing, energy-efficient buildings that contribute to optimal learning environments," said Tim Thoman, President and CEO of Performance Services. "The available educational component reinforces our commitment to education that directly benefits students by engaging and teaching how their very own school's solar-generated system works."
The project will reduce the carbon footprint of Michigan City Area Schools' buildings and grounds by reducing greenhouse gas emissions equivalent to the electricity needed to power an estimated 292 homes in a single year.