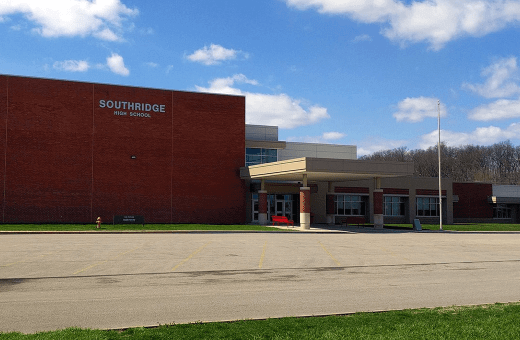 Huntingburg, Indiana. The Southwest Dubois County School Corporation received their third annual energy savings report at its regular board meeting Thursday night from Performance Services, Inc. Ron Etienne, Education Consultant and Shana Lopez, Performance Assurance Liaison with Performance Services presented the report. In 2010, the school board entered into a Guaranteed Energy Savings Contract with Performance Services for a Heating, Ventilation and Air Conditioning (HVAC) renovation at Southridge Jr/Sr. High School.
Cumulative energy savings resulting from reduced energy usage based on utility bills amounted to $473,267 over the course of three years. In addition, 3,998 metric tons of greenhouse gas was eliminated to benefit the environment. This is equivalent to emissions from the annual energy usage of 422 homes.
The school corporation implemented a guaranteed energy savings contract project to evaluate energy performance. The project includes high efficiency boilers, a heat recovery chiller, variable speed drives on the air handlers and pumps, as well as modernization of the building automation software. A web-based digital controls workstation provides the school with the ability to remotely monitor and optimize classroom and facility temperatures. Pat Bradley, Manager Building & Grounds, leads the facility management efforts at the school.
"Working in collaboration with Southwest Dubois County School Corporation and the facilities staff was very rewarding for our company. Students and staff benefit from an improved learning environment and the school gains from lower energy usage which produces real cost savings and reduced carbon emissions," said Tim Thoman, President of Performance Services, an ENERGY STAR® partner.
*To calculate greenhouse gas emissions, please visit https://www.epa.gov/energy/greenhouse-gas-equivalencies-calculator