Energy Savings Performance Contract Smart Water Meter System
Project Description - Phase I-II
Agua SUD selected Performance Services to replace and modernize its commercial and residential water meters. Replacing old and outdated water meters with new smart meters will ensure that Agua SUD can accurately track water usage and reduce manual work processes. The need to manually read water meters will no longer be necessary. After installation of the new meters and system, water usage can be tracked and reported instantaneously in real-time, almost eliminating a process that currently takes weeks to complete. In addition to the expedited meter reading capabilities, the utility will now be able to monitor water usage in real-time which will provide customers with more proactive service. In the case of water system leaks or excessive water consumption, customers can identify issues sooner such that quick action can be taken to correct problems.
The accuracy of the new meters relies on magnetic technology that uses solid-state technology in a compact, totally encapsulated, weatherproof housing which is suitable for both residential and commercial applications. Electronic metering provides information, such as the gallons/minute of water flow, reverse flow indication, and other operating data not typically available from traditional mechanical meters and registers. Electronic metering eliminates measurement errors due to sand, suspended particles and pressure fluctuations that can occur in older meters.
For the Agua SUD AMI system, the technology will connect water meters with powerful analytics to a secure and uninterrupted network, giving Agua SUD the tools needed to optimize their processes and provide proactive customer service. Additionally, an online portal will allow customers, for the first time ever, to view, manage and track their water usage.
PROJECT HIGHLIGHTS PHASE I:
Accurate water flow measurements
No moving parts on residential and small commercial meters
Reduced maintenance costs
Up to 20-year accuracy warranty depending on meter size
More accurate customer billing
Customer access to an online, transparent view of current water usage
PROJECT HIGHLIGHTS PHASE II:
Solar PV 275 kW
High efficiency LED lighting
An additional 1,194 water meters
business development manager
As leaders, we are constantly looking at ways to improve our delivery of services. By implementing these smart water meters, we will be better able to manage water usage, streamline meter reading and reporting, and reduce the cost associated with older processes. We are proud to provide this service to our customers and look forward to sharing the many benefits this program will provide over the next few years.
Roger Hernandez
Board President, Agua Special Utility District
"
Resource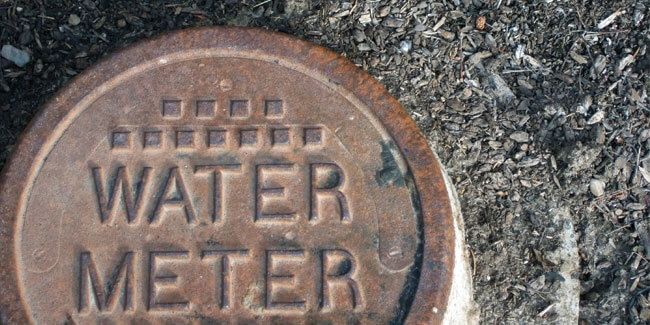 Local municipalities throughout the United States are in the process of replacing analog water meters with more intelligent, smart meters.
Resource
Replacing mechanical water meters with automated, digital meters is vital for bringing communities into the 21st century, at least in terms of critical water management.