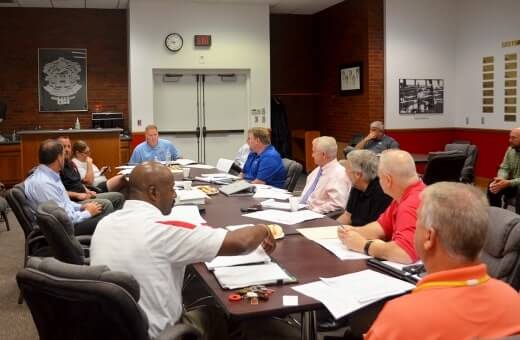 Covington, KY. Covington Independent Public Schools began construction in mid-July on a major guaranteed energy savings project that will save the district $256,981 in energy and maintenance costs annually by improving the energy efficiency and environmental quality of all school buildings across the district. Covington is the first district in the state of Kentucky to utilize the new Kentucky Educational Development Cooperative (KEDC) guaranteed energy savings price contract, and through a transparent, competitive selection process, awarded the $7,972,800 project to Performance Services. Completion is set for October 1, 2017.
The guaranteed energy savings project meets the energy, efficiency, and safety needs of the District Facility Plan approved by the School Board in January 2016. It will bring much needed improvements to all buildings throughout the school district, including an improved learning environment for students, enhanced maintenance and operations of facilities, and measured and verified energy savings. High efficiency LED lighting retrofits will be made to 100% of exterior and interior lighting in all buildings. The gym will also include a light dimming system. The largest portion of work will take place at Ninth District Elementary School. The existing heating, ventilation, and air conditioning system in this building, much of which is over 60 years old, will be completely replaced and designed for both comfort and energy efficiency.
"We began to explore our options and did extensive research on guaranteed energy savings projects," said Eric Neff, Personnel Director for Covington Independent Public Schools. "We found that the KEDC price contract delivery method provided the best bang for our buck. Unlike the traditional process used to execute energy savings projects, the price contract process demands scope details up front and transparent, open book pricing, eliminating unnecessary markups."
A price contract is an alternative construction delivery method that is designed to provide time savings with the BG-1 process and save school districts time and money with a defined scope before contract that includes open book and specific pricing.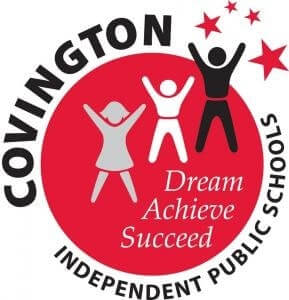 "These much needed improvements will provide a better learning environment for our students. The renovations also demonstrate the Covington Board of Education's commitment to not only preserving our schools, but to improving and creating a sense of belonging for our students, staff and community.''
Superintendent, Covington Independent School District
In addition, over 450 kW of rooftop mounted solar PV arrays will be installed at John G. Carlisle Elementary School and the Science Building at the Holmes High School Campus. Energy generated by these solar PV arrays will be used to offset the electrical energy cost for these two buildings, saving the school district an estimated $65,282 a year.
Performance Services is an integrated design and construction company that specializes in constructing and renovating schools, and renovating universities, healthcare, and government facilities to deliver optimal environments and high-performance buildings. Innovative renewable systems are integral to its energy services portfolio. The company has provided facility and energy solutions to clients since 1998 and is a leading qualified provider of guaranteed energy savings projects and ENERGY STAR labeled schools.
Learn more about Covington Independent Public Schools.
Learn more about KEDC price contracts.
Download the full Covington Independent School District press release here: