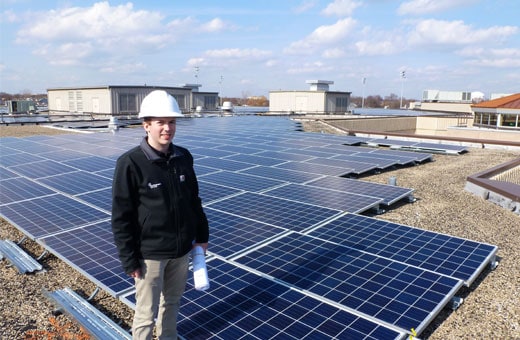 Performance Services is dedicated to delivering energy efficiency solutions to our clients since 1998. We are renewing that promise to our clients today on Energy Efficiency Day 2020.
Did you know, the average building wastes 30% of the energy it consumes? For public entities, this wasted energy represents dollars that could have been better spent on things like improving public parks or higher quality curriculum at public schools. It's these possibilities that drive us to continually provide the latest energy-efficiency technologies and engineering to our clients.
For Performance Services, every day is energy efficiency day. Check out our energy efficiency projects to see how we've saved our clients hundreds of thousands of dollars in energy costs. We promise to reduce energy waste and costs for public entities through energy saving performance contracts and to continue to live up to that promise for years to come.
Want to Improve the Energy-Efficiency of Your Public Building?
Contact us today for a no-obligation energy study of your facilities and infrastructure.