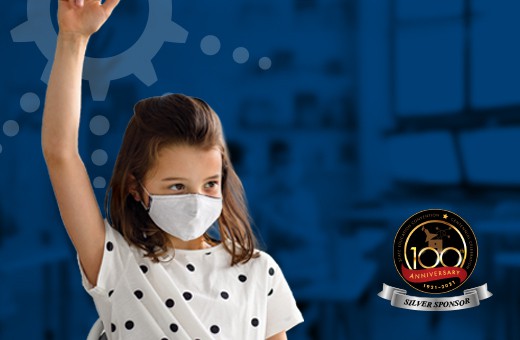 Be confident that your HVAC systems reduce aerosol transmission of COVID-19. Attend our breakout session at the WI State Education Convention!
Air Quality in Schools: Improving HVAC Systems to Reduce the Spread of COVID-19
January 20, 2021  |  11:00AM-12:00PM
HVAC systems play a significant role in reducing the spread of the aerosol transmission of COVID-19. Being proactive is vital for school districts to confidently respond to public health and community questions regarding the air quality of the learning environment. Join our team of experts as we talk about the "why and how" to conduct a comprehensive facilities assessment with indoor air quality as a top consideration. We will guide you through a step-by-step planning process to help your school district and community better understand the current state of your facilities and how well the infrastructure supports IAQ and your educational goals.
Miss our breakout session on air quality in schools? View it on demand by filling out the form below.