Smart Water Meter Infrastructure
August 2019
Completion Date
Project Description
The City of Jacksonville is a community in Texas that is home to 14,910 residents. Faced with aging water meters and inefficient metering, the City of Jacksonville entered into an Energy Savings Performance Contract with Performance Services to upgrade and install a smart meter infrastructure with zero up-front capital. As a result, the project is fully funded from savings due to increases in water meter efficiencies, reduction of operational costs, and elimination of future capital expenditures. The new electromagnetic water meter system will allow for faster and more accurate water readings. It will also provide residents with real-time water usage data to better understand their water consumption and identify issues or leaks sooner.
Project Highlights
Removal and replacement of 5,452 water meters with smart meters for both residential and commercial customers
Reduced maintenance costs and 20-year accuracy warranty (depending on meter size)
Remote shutoff for residential meters
Pressure monitoring throughout the water distribution system
A customer portal for residents, which provides on demand access of their account and water utility data
All utility data is backed up to the cloud, as well as two additional data centers to ensure data integrity, security, and retrieval
This project will utilize Sensus, a leading provider of utility infrastructure systems and metering product technologies. Performance Services will also implement Sensus FlexNet AMI, which utilizes a powerful, long-range radio system to transmit water data. This communication network will interface seamlessly with the City of Jacksonville's existing water customers and the utility billing system. The network will capture meter operating data in real-time and help the City reduce non-revenue water loss.
Once the network is online, City of Jacksonville residents will have access to a customer portal, providing direct access to their water consumption data. It will allow them to easily view, understand, and manage their water usage.
BUSINESS DEVELOPMENT Manager
The Performance Services team was outstanding to work with from the initial conversation and throughout the project. They kept all their promises and I highly recommend them for your water meter project.
Greg Smith
City Manager, City of Jacksonville
"
Resource
Replacing mechanical water meters with automated, digital meters is vital for bringing communities into the 21st century and becoming Smart Cities, at least in terms of critical water management.
Resource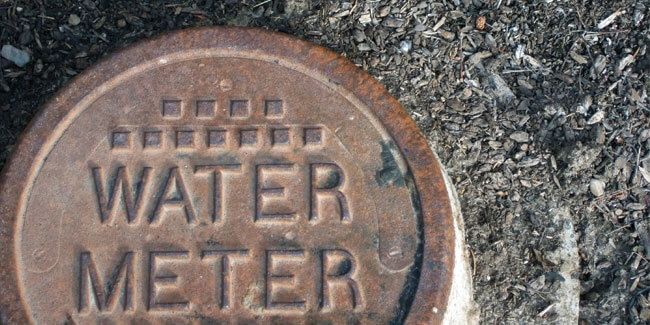 Local municipalities throughout the United States are in the process of replacing analog water meters with automated smart water meters.