At last, we are transitioning from Winter to Spring. Longer days and warmer weather are an attractive prospect. Using unnecessary energy is not so appealing. As the seasons change, there are many opportunities to save energy and money. These six practical tips will save money.
01

Space heaters need to be turned off, unplugged, and removed. If they're not around, they can't be used – or abused.

02

HVAC system run times need to be shortened as much as possible.  Spring brings mild temperatures, specifically cool mornings and warm afternoons. These milder temperatures require less time to bring your buildings to optimal set-points in the morning, but can really test the accuracy of your control systems.

They can also stress your central systems, as the need changes daily from heating to cooling. Any ventilation that occurs when kids are not in the building could lead to a lot of wasted energy. So avoid ventilating empty buildings.

03

The "freeze prevention" settings applied during the extreme cold of winter need to be removed now.  Look out for the following issues: earlier than normal HVAC system start times; pumps overridden or locked in the 'on' position (the same for boilers); equipment with the electrical switch placed in the 'hand' or 'on' position; abnormal weekend or unoccupied run times; and HVAC units with the ventilation dampers locked or overridden in the 'closed' position.

04

4

A/c start-up & Chiller operations

A/C start-up and Chiller Operation should be a focus as temperatures start to climb.  Think about the impact on demand charges when deciding exactly when to start your chillers for the first time each Spring.  If you have not run your chillers all winter, your first month of operation will show a significant increase in electrical cost, due to the impact on KW demand charges. If your next meter reading is due shortly, you will save significant money for the current billing period if you can start the chiller after the meter is read.

05

Window operation should be reviewed with building occupants. Clearly, you want to avoid opening windows while mechanically cooling the building. Occupants need to be aware of the times when they are permitted to open windows, and when to close them. Their cooperation makes it much easier to efficiently and effectively cool the building.

06

Discuss proper use of box, floor and ceiling fans with building occupants.  Many building owners ban the use of individual portable fans – due to safety concerns and electrical costs. Others allow fan usage, in schools with inadequate (or no) cooling systems.  But, regardless of your own district's policy, the efficient and safe option is to have any freestanding fans turned off and unplugged whenever the area is unoccupied.
Action time …
Our energy saving measures are highly practical and your Energy Manager can take action during their routine audits of the buildings. No additional or external expertise is required. The savings should be welcomed by everybody. For students, participating in energy-efficiency programs at their schools and witnessing the results of their efforts also helps them to learn practical skills and become actively engaged in improving their learning environment. An example of this is at Fort Wayne Community Schools. They have actively engaged their students in their energy conservation program.
So, don't forget the value of communication. Keep your school community stakeholders informed on why you are taking a particular action, or why you want them to do something. They will all warm to staying comfortable while reducing energy costs.
On behalf of our Performance Services team, I wish you a good Spring and a smooth transition into Summer. Please contact me if there is anything we can do to support you in running your facilities more efficiently.
---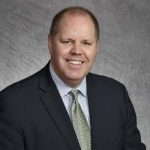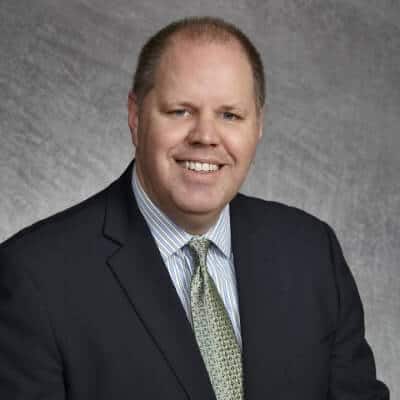 Mike Lindsey joined Performance Services in 2010, bringing with him 14 years of experience working as an owner's representative on 15 major construction, addition and HVAC renovation projects.
Mike Lindsey
Director of Performance Assurance