Local municipalities throughout the United States are in the process of replacing analog water meters with wireless, automated, smart meters and beginning the transition to a Smart City. The previous standard, analog meters, require a crew to physically go to the meter and read the water usage.
According to the U.S. Environmental Protection Agency (EPA), at least 36 states have been facing water shortages since 2013, making the effective management and conservation of water more important than ever for utilities nationwide. The transition to smart water meters can finally bring cities and towns into the 21st century.
The Benefits of Smart Water Meters
Municipalities are making the switch to smart meters because of the advanced capabilities around managing water usage. Often old analog meters are susceptible to theft, and there is a chance that water consumption is under billed because the meter is reading inaccurately. Essentially, this means that municipalities could be stuck paying for water that goes unbilled. According to the EPA, the volume of water lost annually through distribution systems is 1.7 trillion gallons at a national cost of $2.6 billion.
Hard water, debris, and wear and tear reduce the accuracy of analog water meters over time, which has produced extreme cases like in St. Louis last year. The Metropolitan St. Louis Sewer District reported 2015 utility bill adjustments for a net $7.9 million in uncharged water services (stltoday.com).
The upgrade to smart water meters yields a more accurate billing process, which can in turn increase utility revenue. Smart meters can also cut labor costs with their automated water meter reading process. The most common type of smart water meter includes a radio transmitter that allows crews to receive meter information by traveling by a house or building.
Smart Meters Are About To Get Smarter
There are cities throughout the United States, as described in the article below, that are implementing these smart water meters that utilize the automation of "water use" data collection. This is important for two reasons. First, this creates a constant stream of water consumption information that can develop trends around water use, and these trends help the municipality by more quickly detecting leaks and faulty pipes. This saves the city time and energy locating the problem, as well as money for customers as they find inefficiencies in their water use, which can be a great communication tool.
The second major reason for smarter water meters is the visibility businesses and residents will have for their own water consumption. Understanding the patterns and trends of one's water usage can help manage their consumption. Water Online states that after one year of smart meters in Fresno, CA, water consumption in the city dropped by a staggering 27 percent!
To help finance these upgrades without incurring capital expenditures, utilities can use performance contracting as a funding mechanism that enables utilities to increase billable revenue and operational savings to help pay for the improvements. The future of water management is rapidly approaching. The article below highlights the efforts of one municipality to make their smart meters even more intelligent.
About the Author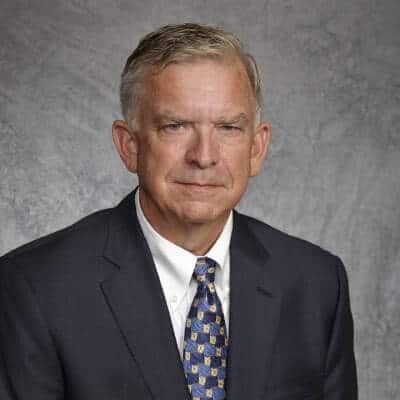 Jim is a results-oriented leader with 35+ years of achievements in the energy efficiency construction industry. Jim founded Energy Systems Group (ESG) in 1994, and expanded the company to 14 branch offices and 4 energy centers. Jim joined Performance Services in 2014 and leads the Texas-based team.
Jim Adams
General Manager - Texas
---
Smart Meters To Get "Smarter" in Napa
By Sara Jerome
A Water Online Article
Napa, CA, already has smart meters, but the city is about to install equipment that is even more intelligent.
Already, two-third of water users in the city have smart meters. But officials have more ambitious plans, according to the Napa Valley Register.
"Radio units added to water meters over the past six years are only the first step in a long-term project to automate the collection of water consumption data, and eventually to let Napans instantly check their usage in their own households. Work on expanding the system is expected to last until at least 2018, according to Joy Eldredge, manager of the city Water Division."