Project Description
The City of Jacksonville is a community in Texas that is home to 14,910 residents. Faced with aging water meters and inefficient metering, the City of Jacksonville entered into an Energy Savings Performance Contract with Performance Services to upgrade and install a smart meter infrastructure with zero up-front capital. As a result, the project is fully funded from savings due to increases in water meter efficiencies, reduction of operational costs, and elimination of future capital expenditures. The new electromagnetic water meter system allows for faster and more accurate water readings. It also provides residents with real-time water usage data to better understand their water consumption and identify issues or leaks sooner.
Project Highlights
Removal and replacement of 5,452 water meters with smart meters for both residential and commercial customer
Reduced maintenance costs with a 15-year accuracy warranty (typical but dependent on meter size)
Remote shutoff technology for all residential meters
Pressure monitoring throughout the water distribution system
A customer portal for residents, which provides on-demand access to their account and water utility data
All utility data is backed up to the cloud, as well as two additional data centers to ensure data integrity, security, and retrieval
This project utilizes Sensus, a leading provider of utility infrastructure systems and metering product technologies. Performance Services also implemented Sensus FlexNet AMI, which utilizes a powerful, long-range radio system to transmit water data. This communication network interfaces seamlessly with the City of Jacksonville's existing water customers and the utility billing system. The network captures meter operating data in real-time and helps the City reduce non-revenue water loss.
City of Jacksonville residents also have access to a customer portal, providing direct access to their water consumption data. It allows for greater visibility and management of their water usage.
Smart water utility adapts to Texas' severe winter
During Texas's state of emergency in early 2021, the advanced meter infrastructure and smart water meters prevented significant water loss and property damage in Jacksonville. Read more about how the AMI system was utilized to prevent millions of gallons of water loss.
Project Recognition
2021 Smart 50 Award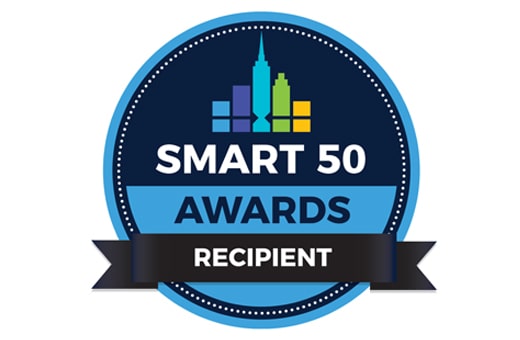 Smart 50 Awards, in partnership with Smart Cities Connect, Smart Cities Connect Foundation, and US Ignite, honors the most transformative smart projects each year. For 2021, the program has recognized the City of Jacksonville project as one of 50 projects globally for its innovation and community impact. The Awards Gala will take place in Washington D.C., October 19-21, 2021. Read more about it here.
2021 Texas Municipal League Excellence Award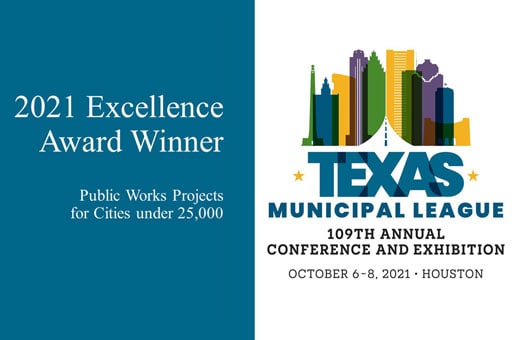 During the Texas Municipal League Annual Conference in Houston, the City of Jacksonville was named a 2021 Excellence Award Winner in the Public Works Projects for Cities under 25,000 category. The City's 2019 Advanced Metering Infrastructure project was recognized for its innovation and community impact after it was leveraged to conserve millions of gallons of water during February 2021's unprecedented winter storm. Read more about the award here.