September 2021 UPDATE: We have updated our K-12 Best Practices for Healthy Buildings During COVID-19 in light of the COVID-19 pandemic. Please see that resource for the most updated information about healthy school buildings.
Educators today are familiar with past research about the connection between indoor environmental quality in their schools and student achievement. There are many factors that contribute to student success, so it's admittedly difficult to measure the impact of any one variable. Fortunately, recent and planned research is actively building on previous research studies and is exploring larger, more complex questions. This research looks for answers to how various environmental factors together and by themselves impact student performance.
One such research study was conducted by representatives from The Harvard T.H. Chan School of Public Health. They have researched the connection among a variety of factors that impact student health and cognitive performance with one factor being the impact of the built environment, including thermal comfort, indoor air quality (IAQ), lighting, noise, and internal design elements. This 2017 report, "The Impact of School Buildings on Student Health and Performance," does a superb job of defining and segmenting the varied aspects that impact student performance. In some areas, we have strong research-based evidence to support the notion that school buildings impact student health and their ability to learn, and we know exactly how to ensure that the impacts are positive.
Various metrics were studied such as respiratory illness, school attendance, sick leave, pro-social or aggressive behavior, blood pressure, heart rate, headache, hearing tests, vocal symptoms, fatigue, physical activity, focus, alertness, error rate, speed and accuracy, concentration, reading speed, boredom, reading comprehension, coping with ADD, test scores and writing and reading tests. These metrics were then studied in relation to thermal comfort, IAQ, lighting, noise, and internal design elements.
The Harvard team—building on this report—has offered an understandable framework in order to illustrate the interrelationship of the contributing factors of a successful student. Harvard researchers intend to examine each factor independently, including the impact of the built environment and ask key research questions.

In 2016-2017, the researchers asked three important questions that directly impact the learning environment in school construction projects:
When prioritization is necessary, which building components can be expected to have larger impacts on student health?
What are the impacts of high-performance school buildings, above and beyond an adequate (and potentially new) school building?
How do high-performance design features interact with each other? Relationships such as those between daylighting and acoustical design are understood less in terms of how they interact than in isolation.
As part of embarking on this new endeavor, recent research findings were also examined. The variety of research conducted in recent years has discovered the following:
An increase of 50-370% of respiratory illness in spaces with low ventilation rates (Lawrence Berkeley Labs, 2016)
Faster and more accurate responses to a cognitive function test at high ventilation rates (Bako-Biro, 2012)
Schools with balanced mechanical ventilation had lower CO2 concentrations and significantly higher test scores than schools with only natural ventilation (Toftum et al, 2015)
Students exposed to the noisiest HVAC systems underperformed on achievement tests relative to those with quiet systems (Jaramillo 2013)
Access to daylighting  or proper lighting levels had a positive influence on educational outcomes (Thombs, RP 2015)
The Harvard researchers have explored this topic in detail, including available case studies and have published a new report.  As educators, we would do well to pay attention to this evolving research. Getting new findings into the hands of school administrators and school boards should be a top priority—what school board or superintendent is not looking for every advantage to close the achievement gap?
In my view, the work here at Performance Services positively impacts the built environment in K-12 schools with providing optimal learning environment guarantees an essential part of the value proposition. The definition of quality as it pertains to school building projects and the impact on the learning environment can and should include measurable results.
About the Author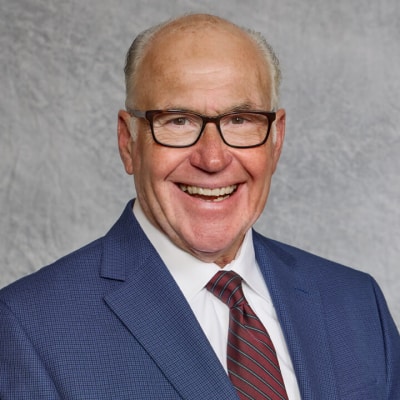 Bringing 21 years of education experience, Jim Beckmann joined Performance Services in 2016. Through Jim's 13 years as the Director of Operations at Glendale-River Hills and Maple Dale-Indian School Districts he came to understand the complexities of contracting a project and the detailed pricing process. He successfully influenced $13.5 million (capital/operating) at Glendale-Rivers Hills and $12 million (capital/operating) at Maple Dale-Indian Hill.
Jim Beckmann
Education Consultant
The Impact of School Buildings on Student Health and Performance: A Call for Research
The importance of school buildings has been recognized as a fundamental element of society since the beginnings of America and beyond. Today, roughly a quarter of our nation's population, including our youngest citizens, spends the majority of their days in school buildings. As a result, schools have become a contentious and heavily scrutinized part of civil society. And yet, many of our nation's schools are in disrepair, with systems in need of repair or replacement. But with state and local funding budgets growing increasingly limited, funding allocation for school construction and renovation needs to be carefully weighed. It is important to ensure that investments are going toward efforts that can best foster healthier buildings and environments.