The first step to a building systems-focused renovation or construction project is to conduct a preliminary facility and energy assessment. This crucial first stage yields a "state of your buildings" report that evaluates how facilities are currently operating, identifies any potential issues, and provides a blueprint for future improvements.
While most construction and engineering companies offer some kind of building assessment or facilities study, the deliverable and value to the owner can vary greatly. Furthermore, the costs of these studies can range from zero to tens of thousands of dollars. Therefore, ensuring the facility study provider has communicated all deliverables and costs ahead of time is of the utmost importance.
Finding a qualified company with relevant experience is part one of an effective school facility assessment. The second part is to bring a clear set of expectations to the qualified provider before the assessment begins.
Performance Services has completed hundreds of school building assessments. Here are three aspects of a successful school building energy assessment that must be included in the final report:
Energy usage information 
Operational system and indoor air quality review
Clear solutions that match owner priorities
1. Energy Usage Information
An important take-away from a comprehensive building assessment is the data and discovery behind facility energy usage which includes a detailed analysis of each building's gas and electric data for at least the previous year. This data serves as a benchmark for comparison against other districts and measures equipment efficiency. During data discovery, the qualified provider should also determine the operating cost per square foot. This gives insight into how effectively a school operates, as well as the price range and cost competitiveness of the district's utility providers. Accurate energy usage information can also help determine additional energy-saving strategies, such as demand limiting, which can be used to help lower costs.
Although a school district may already understand their energy usage across buildings, they may not be completely aware of how their facilities compare to other districts of similar size and use. Knowing how your facilities stack up to other similar facilities is valuable when establishing district-wide goals and helps ensure that the district is not wasting capital dollars on energy when that money could be spent on education or other programs.
2. Operational Systems and Indoor Air Quality Review
After the facilities' energy usage has been benchmarked, the qualified provider can continue the assessment with a mechanical and infrastructure focus. The operational system review includes an overview of past renovations, information on the building controls system, and a summary of the HVAC equipment, roofs, windows, doors, and restrooms. It will highlight not only old and failing equipment but also code issues and potential problems with the indoor air quality. Additionally, the operational system review can identify opportunities for renewable energy solutions such as solar. Owners should always expect this type of equipment inspection as it is the quickest way to identify issues and to make changes that significantly save energy and money.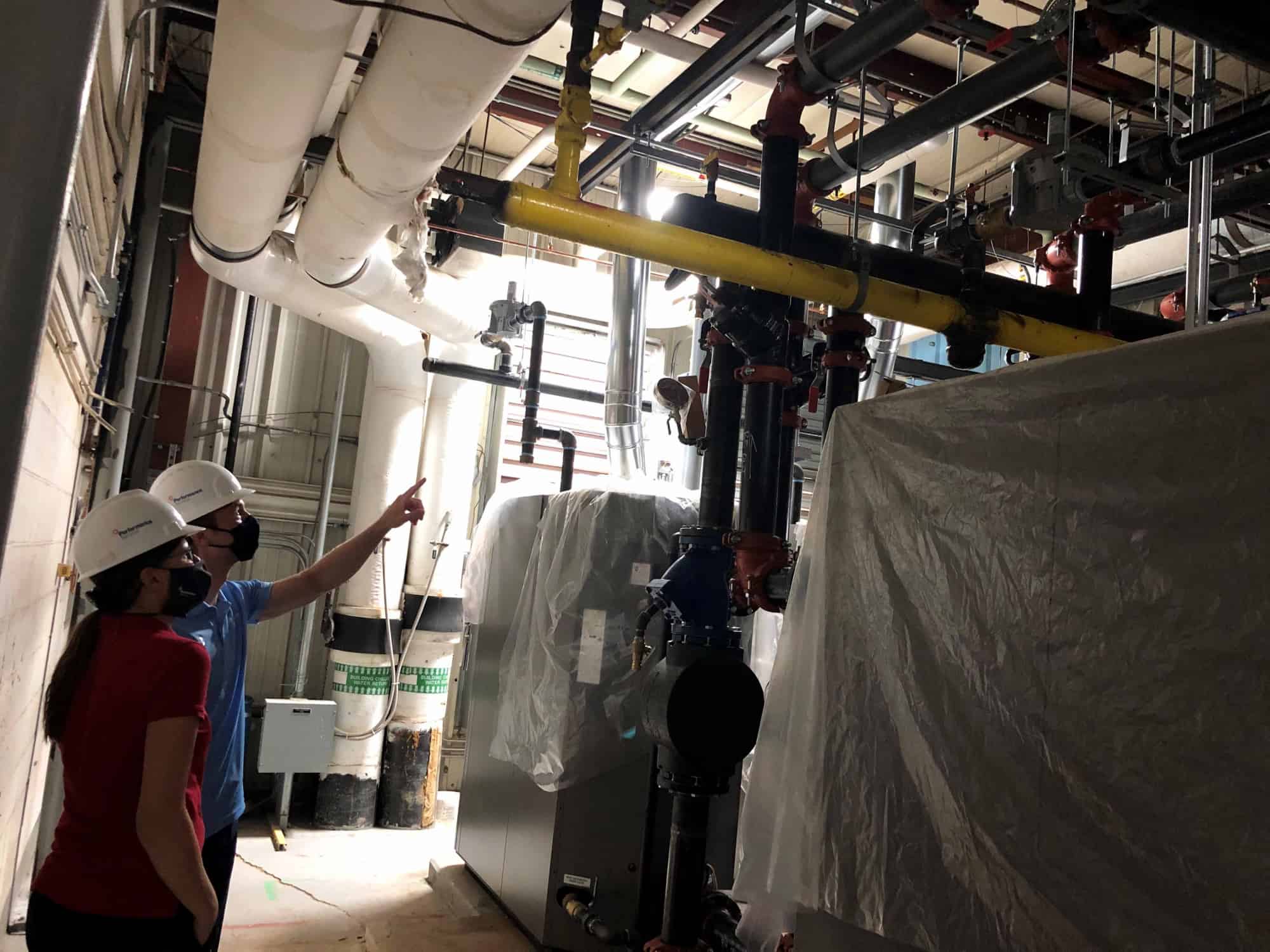 At the end of each building assessment, you should expect a report that outlines the operational situation of the facilities, including indoor air quality information. An equipment list should be included for each building involved that documents all the systems, brands, ages, and expected life cycles of the equipment. This list is vital for a district's immediate and future plans for system upgrades, MEP renovations, and even new school construction.
3. Clear Solutions
At the end of the entire assessment, the qualified provider performing the study should provide a comprehensive improvement list that brings all of the recommended solutions together with estimated costs, potential savings, and payback periods. To effectively build the improvement list, the qualified provider must have an understanding of the district's goals and priorities. Only then can the provider accurately break down solutions into short-term and long-term needs based on the most pressing necessities of the district. The improvement list can then be shown to school boards so that they can better grasp the full extent of needs and costs for each building in the district.
While the improvement list document does not come until the end of the assessment, it may have the biggest bearing on whether a district moves forward with financially beneficial facility improvements. The quality and accuracy of the proposed solutions also greatly affect the ultimate decision to make needed improvements.
Before a school district seriously considers moving forward with a major renovation project, these three well-defined expectations should be included in the preliminary building assessment.
Want to take this resource with you? Download the Complete Guide to Facility Assessments!
---
Ready to get started with a no-obligation facility assessment? Contact us today to get started!
Our team of architects and engineers will walk your buildings, investigate your equipment, inquire about your programming needs, and provide:
Actionable steps for improving indoor air quality.
Opportunities for energy and operational savings.
Recommendations for long-term facility planning.
Solutions to address deferred maintenance.