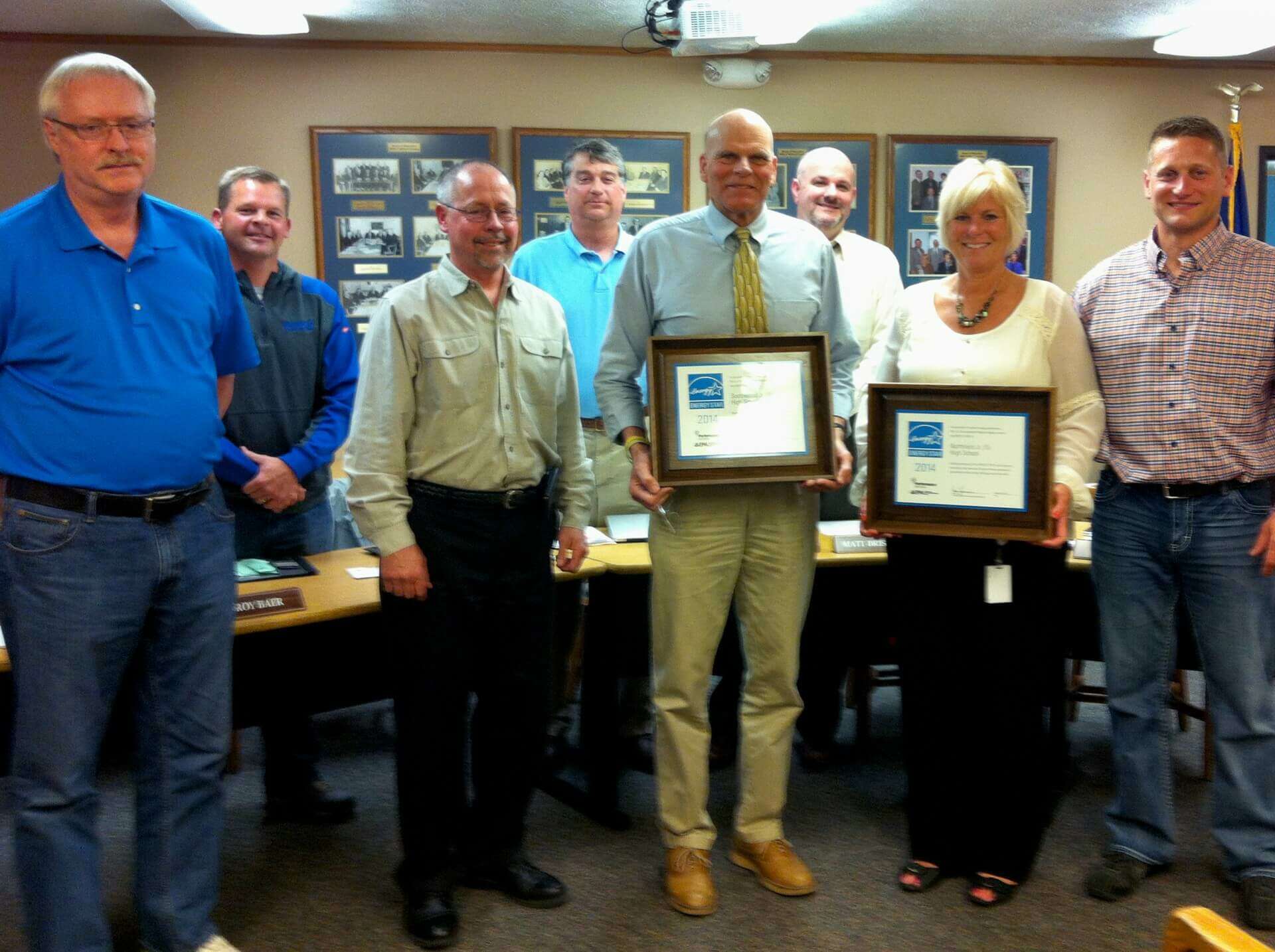 Wabash, Indiana. The Municipal School District of Wabash County received their ninth annual energy savings report at its regular board meeting Tuesday night from Performance Services, Inc. Brad Schuldt, Education Consultant and Shana Lopez, Performance Assurance Liaison with Performance Services presented the report. In 2007, the school board entered into a Guaranteed Energy Savings Contract with Performance Services for a Heating, Ventilation and Air Conditioning (HVAC) renovation at Northfield and Southwood Jr/Sr. High Schools.
Cumulative energy savings resulting from reduced energy usage based on utility bills amounted to $509,333 over the course of nine years. In addition, 2,669 metric tons of greenhouse gas was eliminated to benefit the environment. This is equivalent to emissions from 14 railcars worth of coal. Both schools were ENERGY STAR certified in 2014. In order to become an ENERGY STAR certified building, a building's energy usage must be in the top 25% of efficient performance compared to similar facilities. As part of the certification process, indoor air quality is measured and results must meet industry standards. It is required that these indoor air quality readings are certified by a licensed professional engineer.
The District implemented a guaranteed energy savings contract project to evaluate energy performance. The project includes high efficiency boilers, chillers, variable speed drives on the air handlers, as well as modernization of the building automation software at both schools. A web-based digital controls workstation provides the District with the ability to remotely monitor and optimize classroom and facility temperatures. Steve Holley, Maintenance and Transportation Supervisor, leads the facility management efforts at the school.
"Working in collaboration with MSD of Wabash County and the facilities staff was very rewarding for our company. Students and staff benefit from an improved learning environment and the District gains from lowered energy usage which produces real cost savings and reduced carbon emissions," said Tim Thoman, President of Performance Services, an ENERGY STAR partner.
*To calculate greenhouse gas emissions, please visit https://www.epa.gov/energy/greenhouse-gas-equivalencies-calculator