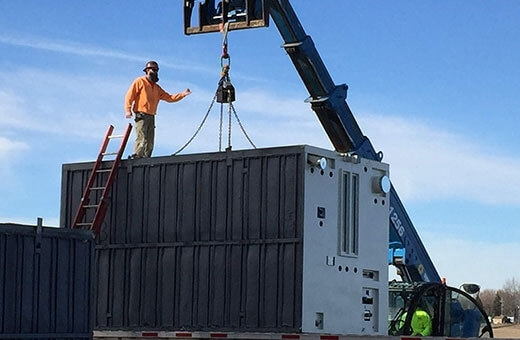 Tipton, IN. The delivery and installation of 26 pre-fabricated steel cells are scheduled at approximately 9 a.m. at The Tipton County Sheriff's Office and Correction Center construction site located at 2300 W. SR 28 in Tipton, IN. Cells will come totally pre-finished with lighting, plumbing, fixtures, paint, beds, and toilet accessories already installed. Cells will be double stacked with one installed directly over the other, with each cell weighing approximately 5400 lbs. Once installed, an elevated central control room will have a visual on all cells at all times.
The new 35,788 square foot facility will replace the existing jail on West Madison Street that is 120 years old and has a 27-person capacity. The design of the new facility will include a number of unique design features in correctional operation, safety and security, including an elevated control room with 360-degree visibility of inmate housing and intake/ booking. The Correction Center will be a stacked, two-level operational concept, divided into four areas: inmate housing, support and intake/booking and release, public area and sheriff's office. The design allows for future modification and expansion of the jail.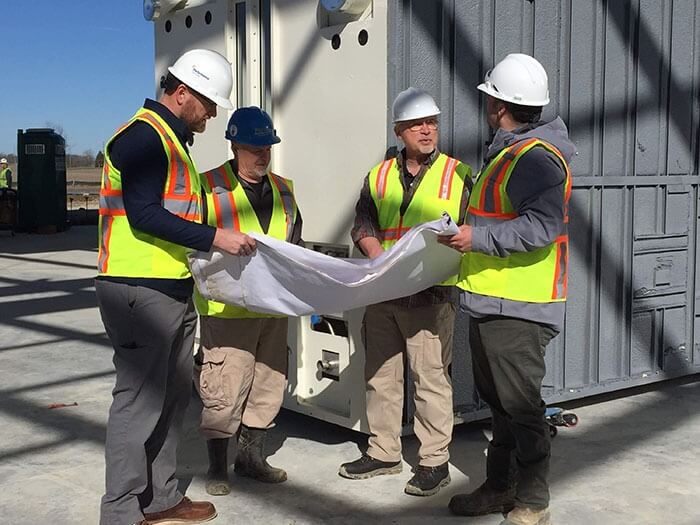 The design-builder for the project, Performance Services, was selected following a rigorous selection process. Design-build team members include Joe Mrak, senior architect and principal for Securitecture; American Structurepoint, Lynch, Harrison & Brumleve, Byce & Associates, and local contractors, Elevation Excavation and Omni Electric.
Unique features of the new Correction Center include:
Aesthetically pleasing design respectful of local architectural character
Inclusion of one mental health cell, providing four beds
First jail within the state to have booking observable from central control
Indoor/outdoor recreation under roof
Master plan developed for future expansion
Critical infrastructure capacity sized for future expansion
Enhanced Patrol/Investigations
Enhanced training opportunities
The construction phase of the project is scheduled for completion October 2019.
---
Update: This project has been completed. View the Tipton County Sheriffs Administration Corrections Center Progressive Design-Build project profile.
See related news about Tipton County Sheriff's Administration Corrections Center progressive design-build project below: