Project Overview
Covington Independent Public Schools was looking for a different, more transparent way to complete energy savings projects. Alvin Garrison, superintendent, and Eric Neff, personnel director, did extensive research on finding a qualified provider of guaranteed energy savings projects. Covington is the first district in the state of Kentucky to utilize the new Kentucky Purchasing Cooperative (KP) guaranteed energy savings price contract and, through a transparent, competitive selection process, awarded the $7,972,800 project to Performance Services. The benefits of the price contract delivery method include detailed engineering design, a defined scope before a contract, open-book pricing, and a flat cost structure without unnecessary markups.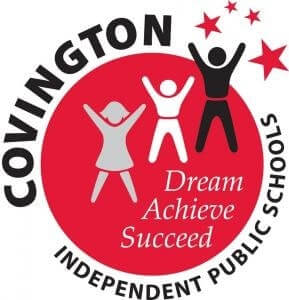 "We found that the KPC price contract delivery method provided the best bang for our buck. Unlike the traditional process used to execute energy savings projects, the price contract process demands scope details up front and transparent, open book pricing, eliminating unnecessary markups."
personnel director, covington independent public schools
The guaranteed energy savings project meets the energy, efficiency, and safety needs of the District Facility Plan approved by the School Board in January 2016. It brought much-needed improvements to all buildings throughout the school district, including an improved learning environment for students, enhanced maintenance and operations of facilities, and measured and verified energy savings. The largest portion of work was implemented at Ninth District Elementary School. The existing heating, ventilation, and air conditioning system in this building, much of which is over 60 years old, was replaced and designed for both comfort and energy efficiency.
Project Completion Press Release
Project Highlights
LED interior and exterior lighting retrofit on all buildings – reduced energy consumption by 1,077,144 kWh in the first year
Digital control system upgrade
Water conservation retrofit
Upgraded fans to variable speed motors
Replaced chillers and pumps
Replaced boilers and pumps
Replaced rooftop units
Replaced cooling towers
Complete HVAC Retrofit of Ninth District Elementary School
Replaced all existing heating, ventilation, and air conditioning systems, much of which is 60 years old
Dual temperature design used for comfort and energy efficiency
Replaced 59-year-old hot water boilers, and 25-year-old chillers and pumps
Replaced 59-year-old horizontal unit ventilators with new dual temperature classroom unit ventilators
Replaced gym and office units
Solar PV – 480 kW
Chapman Child Development Center rooftop mounted solar PV system/Duke net metering
John G. Carlisle Elementary School rooftop mounted solar PV system/Duke net metering