This article is the first in a series of three publications on developing and implementing Energy Master Plans for educational institutions.
The legendary baseball player and Coach Yogi Berra once said: "If you don't know where you are going, you'll end up someplace else." While these words can apply to business and life, it is absolutely true in the world of energy management. Energy costs have a large impact on budgets and can often be difficult to predict. Educational institutions should have a plan in place to control, predict, and ultimately reduce future energy costs.
In order to make progress towards long-term infrastructure goals, owners will spend a significant amount of time and money on facility master plans. While a facility master plan can guide your building projects, what will direct your long-term energy consumption? How are your buildings using energy and what kind of change would you like to see? An Energy Master Plan is a roadmap that guides your facilities toward energy efficiency and cost savings. Ultimately, it reflects your current situation as well as the path your organization must take to reduce energy usage. The following questions can be used as a guide to determine if an Energy Master Plan would be beneficial for your buildings.
Do you need to control costs?Energy prices will likely continue to increase over time, so it's crucial to have a plan in place to proactively reduce energy costs and minimize the effect on your utility bills. The need to cut costs can come from a number of different individuals. Your business manager or CFO is responsible for balancing the books, which would cause them to seek cost reductions anywhere possible. In K-12 schools, teachers are looking to save money because they require more resources for their students and classrooms. Students in higher education can be a driving force behind saving energy because of the demand for lower tuition.
Does your organization have sustainability or environmental goals?Energy makes up a large component of your total carbon footprint. It is important to communicate your energy goals to employees and the public regarding your commitment to the environment. Do your employees, students, or clients expect you to be "green" or sustainable? Are there groups within your organization, such as sustainability committees, actively pursuing environmentally friendly initiatives such as recycling programs or a Climate Action Plan Group? An Energy Master Plan can help address some of these issues and contribute to your overall sustainability goals.
Are you considering the advantages offered by new technology in energy generation, storage, or conservation?Energy equipment costs are coming down and performance is increasing. Not keeping up can cost you in many ways including efficiency, reliability, and operating costs. New technology can significantly reduce the labor costs used to maintain and operate buildings. In an era where everyone is being asked to do more with less, new technology is often the answer. Excellent examples of this are the recent advancements in solar power and LED lighting energy efficiency.
Determining Your Goals and Objectives
Sharing a common goal or organizational direction is crucial for the success of an Energy Master Plan. Answers to the questions above will provide the foundation for your objectives, but they can vary greatly across the different areas within your organization. Keeping the core principles of your organization in mind will help you determine what your energy goals look like. Would you like to become a carbon-neutral campus? Are you taking steps towards Net-Zero Energy buildings? By asking what your organization represents and what role energy plays, you may discover the importance and impact of an Energy Master Plan on your future.
Taking the Next Steps
Once you have a shared direction and goal, you will likely want a partner to lead you through an Energy Master Plan. Like any good leader, it should be someone who has had success on this journey. Knowledge in energy efficiency and infrastructure is essential, as well as the ability and resources to develop your plan.
At the end of the day, energy will continue to be generated and it will continue to be used. An Energy Master Plan incorporates stakeholder accountability for building performance. If not executed properly, even the best master plan can fall flat and you may not be able to reach your intended goals.  Take the first step by finding out where your organizational energy goals stand, make a blueprint for your facility's energy usage and start moving. The best time to start planning for the future is today.
Ready to start an energy master plan? Contact us to get started!
Meet the Author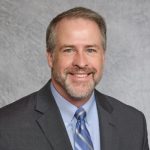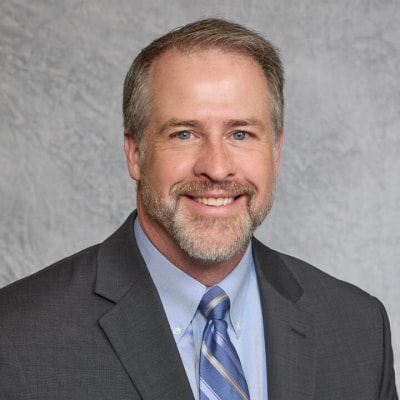 After 15 years of experience, Phil joined the Performance Services team in 2004 to expand the company's presence in K-12, higher education, municipal, and commercial markets. Phil's experience includes the design and implementation of master energy plans for both Purdue University's Calumet and Ft. Wayne Campuses.
Phil Yuska
Director of Engineering