solution: Design-Build
May 8, 2017
Performance Services was selected as one of 24 companies to receive the Zero Injury Award for 2016.
September 20, 2016
Tuesday, September 20, 2016 | 4:00 - 7:00 p.m. Ribbon Cutting at 6:00 p.m.Performance Services recently designed high-performance educational spaces for the band, choir, and drama programs of Beech Grove High School. Working diligently throughout the summer, Performance Services has completed the work on time for use this 2016-2017 school year. Please...
March 22, 2016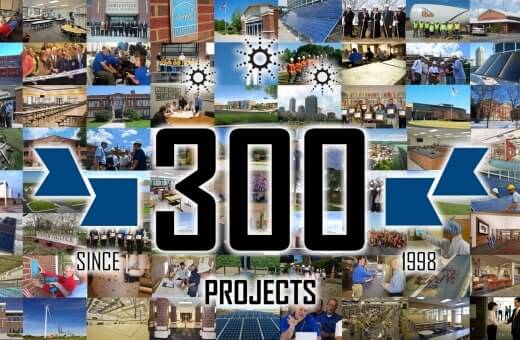 Performance Services is pleased to announce a 300th project milestone. This milestone is based on being selected and contracted for 300 installation contracts, comprised of guaranteed energy savings, design-build construction and Energy Leadership programs. Founded in 1998, Performance Services has always had the singular focus of delivering high performing buildings with 100% customer satisfaction.